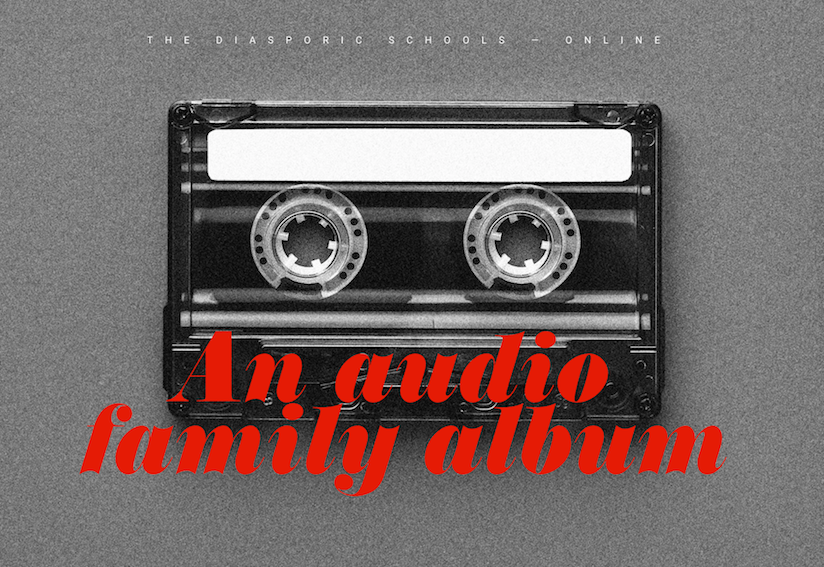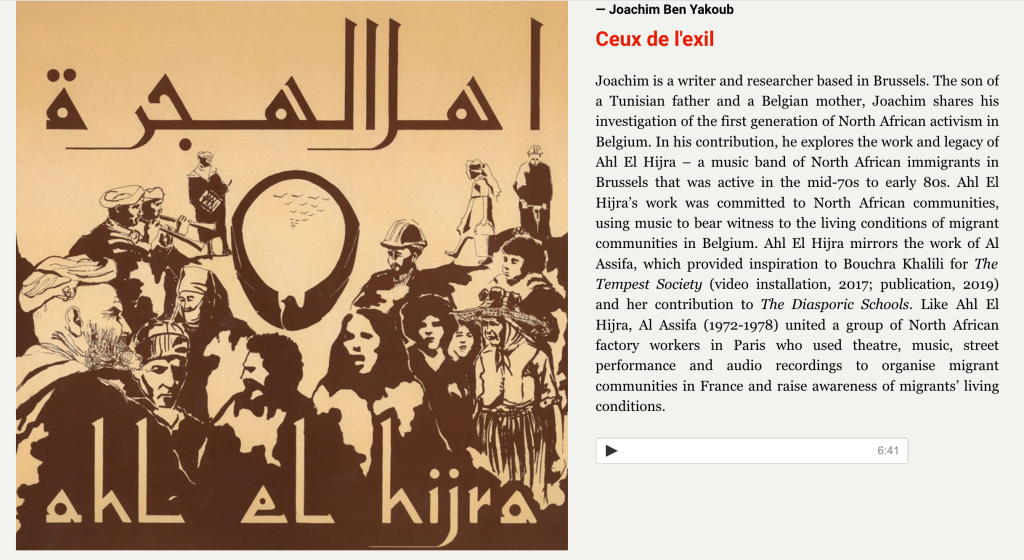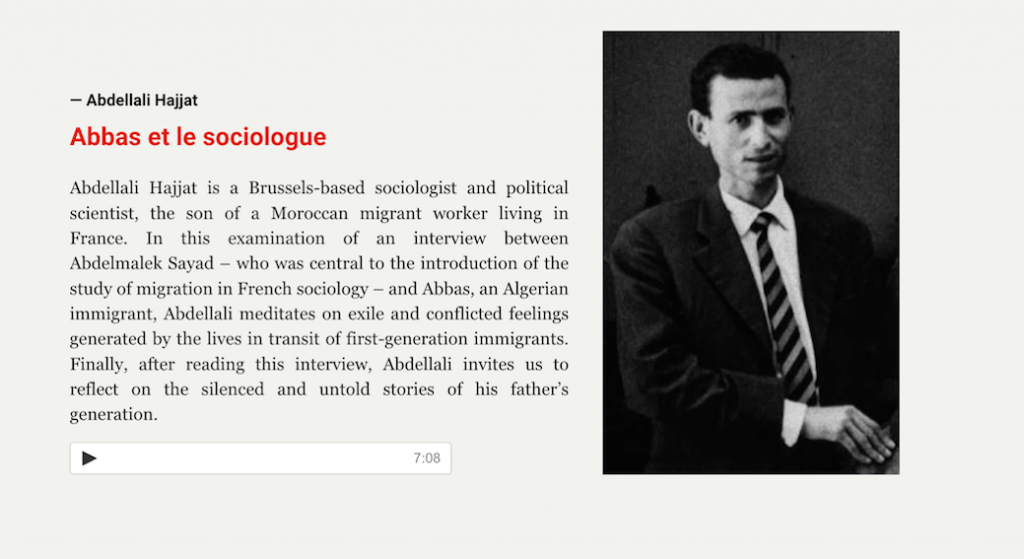 At the invitation of Kunstenfestivaldesarts 2020 (Brussels) and its Diasporic Schools, Bouchra Khalili proposes an "Audio Family Album", an online sound project.

Khalili starts from the legacy of Al Assifa, a Paris-based theatre group active between 1972 and 1978 that consisted of a group of North African workers and their French student allies. Al Assifa's work and legacy were already the subjects of Khalili's The Tempest Society, a video installation (documenta 14, 2017) and a publication (Bookworks, London, 2019). The group also published a newspaper, Al Assifa: The Voice of Arab Workers. Audio cassettes were also used to circulate this content among Maghreb-descendent communities in several French cities, reaffirming oral narration as a powerful practice of resistance to the official discourse and to dominant knowledge.

For the first iteration of the Audio Family Album, Khalili invited a group of young researchers, artists and activists from Maghrebi-descents based in Brussels to choose a story of their choice, epitomizing their relationship to the diasporic experience. At the intersection of micro-history and collective memory, the audio recordings produced for the project suggests a « living archive » of voices, bringing together stories of emancipation that have helped shape the memories and contemporary strategies of diaspora struggles. Across geographies and generations, these stories form a potential collective family album where, as in the ancient tradition of public storytelling in North Africa, the voices embody the living and nomadic memory of the people.