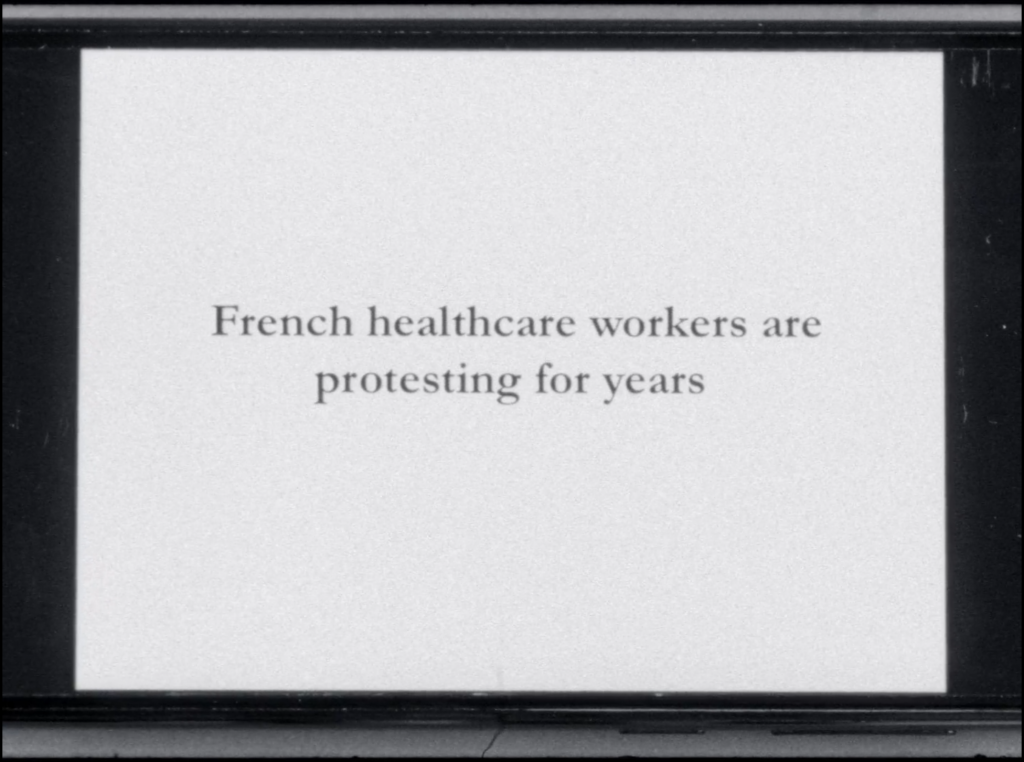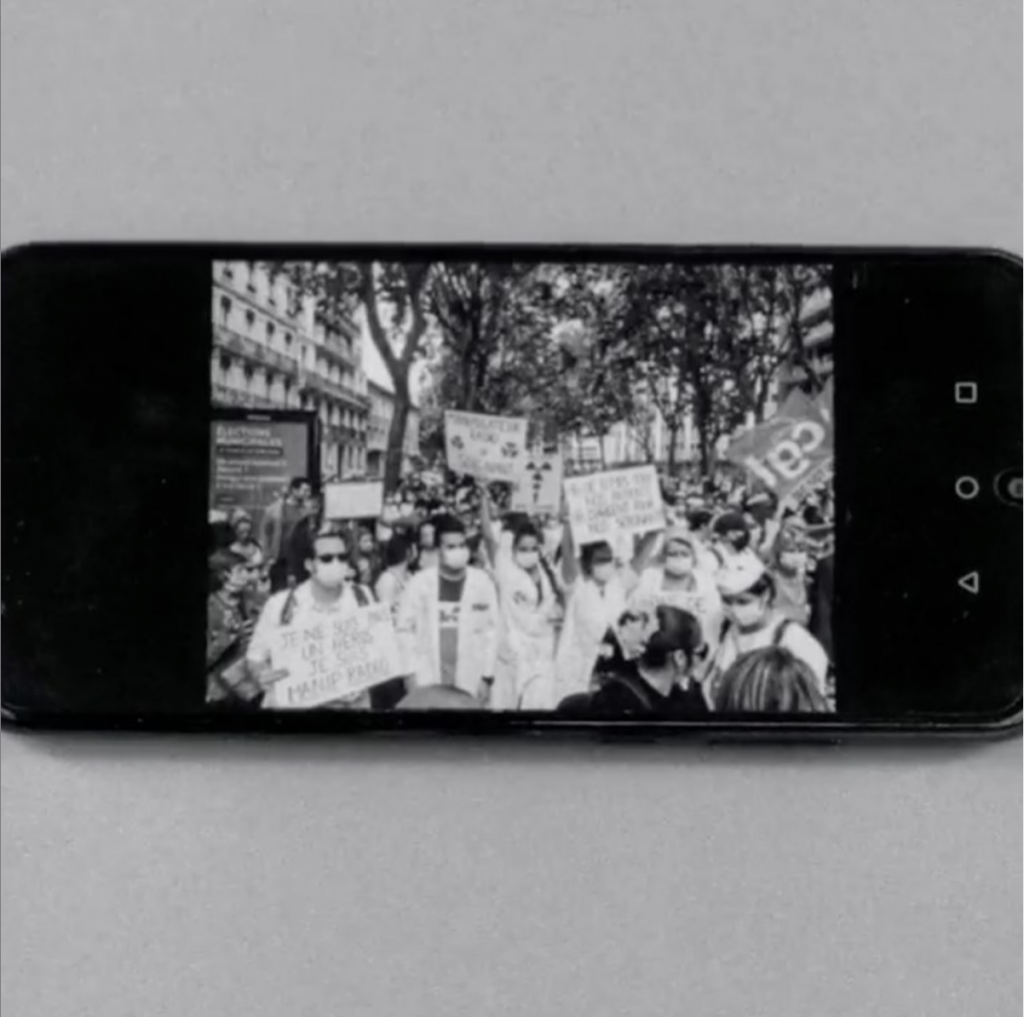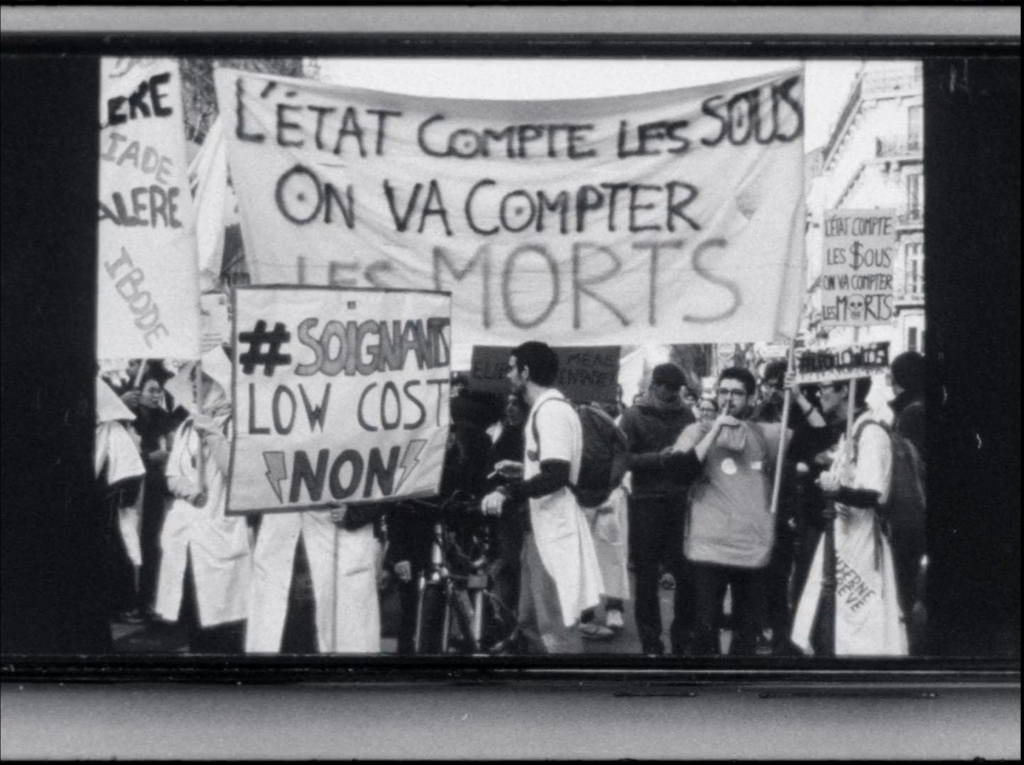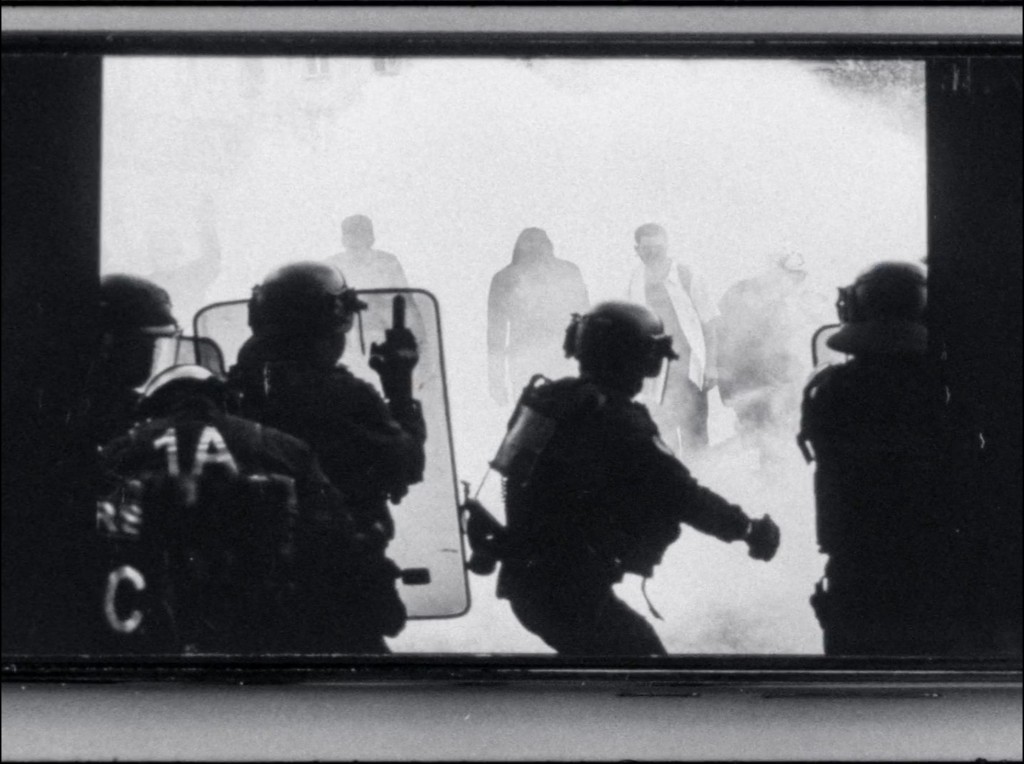 Back to Abnormal is a cinetract commissioned by the Wexner Center for the Arts as part of its "Wexner Center Artist Residency Award 2019-2020".
For the 2019-2020 award's edition, The Wexner invited 20 artists and filmmakers to capture "the zeitgeist in your own backyard," in hopes a global portrait would emerge from this index of diverse locales.
The project takes inspiration from the 1968's cinétracts produced by a group of French filmmakers including Jean-Luc Godard, Alain Resnais and Chris Marker, crafting short 16mm black&white silent film responding to the political and social upheaval that shook Paris in May of that year.
Back to Abnormal, Khalili's contribution to the 2020's cinetract was similarly shot on 16mm as a black & white silent short film. The film meditates on the evolution of public sentiment and police reaction to striking health care workers in France before, during, and right after the Paris' lockdown from March to May 2020.
The 20 commissions are available to watch online:
https://wexarts.org/film-video/cinetracts-20