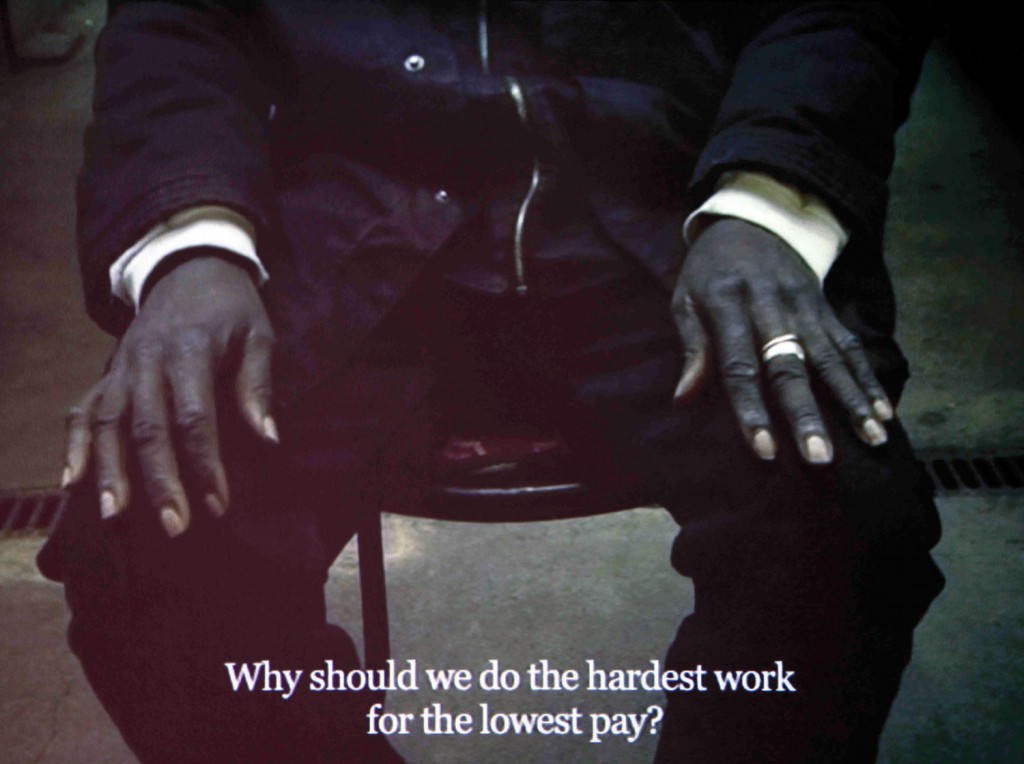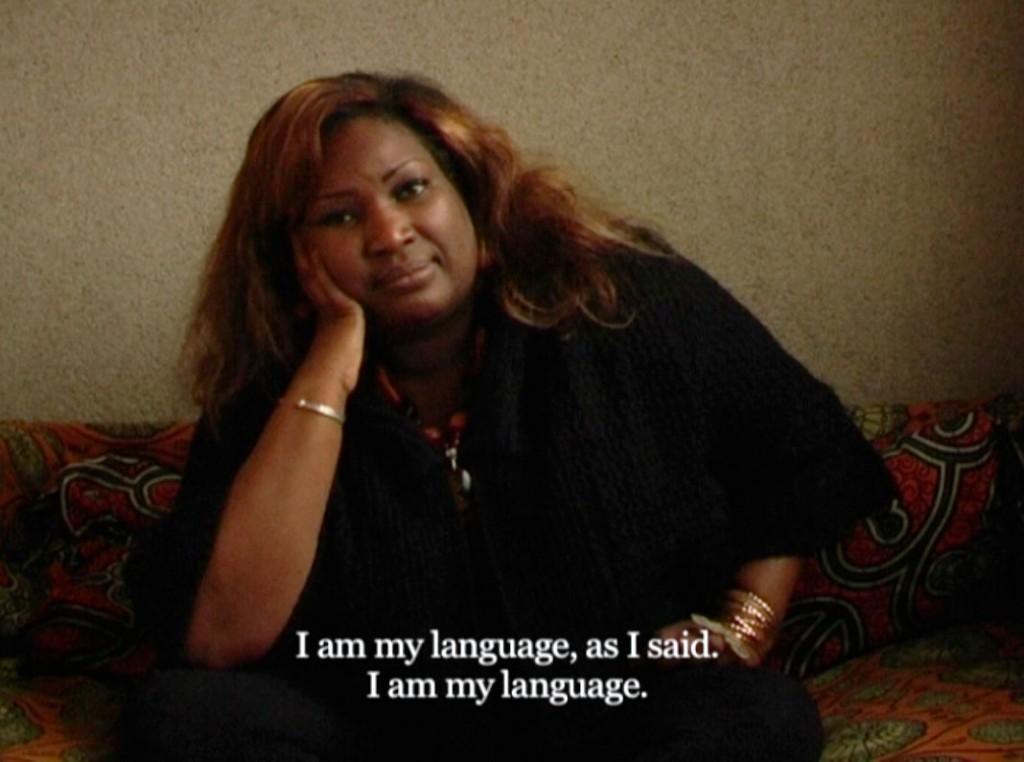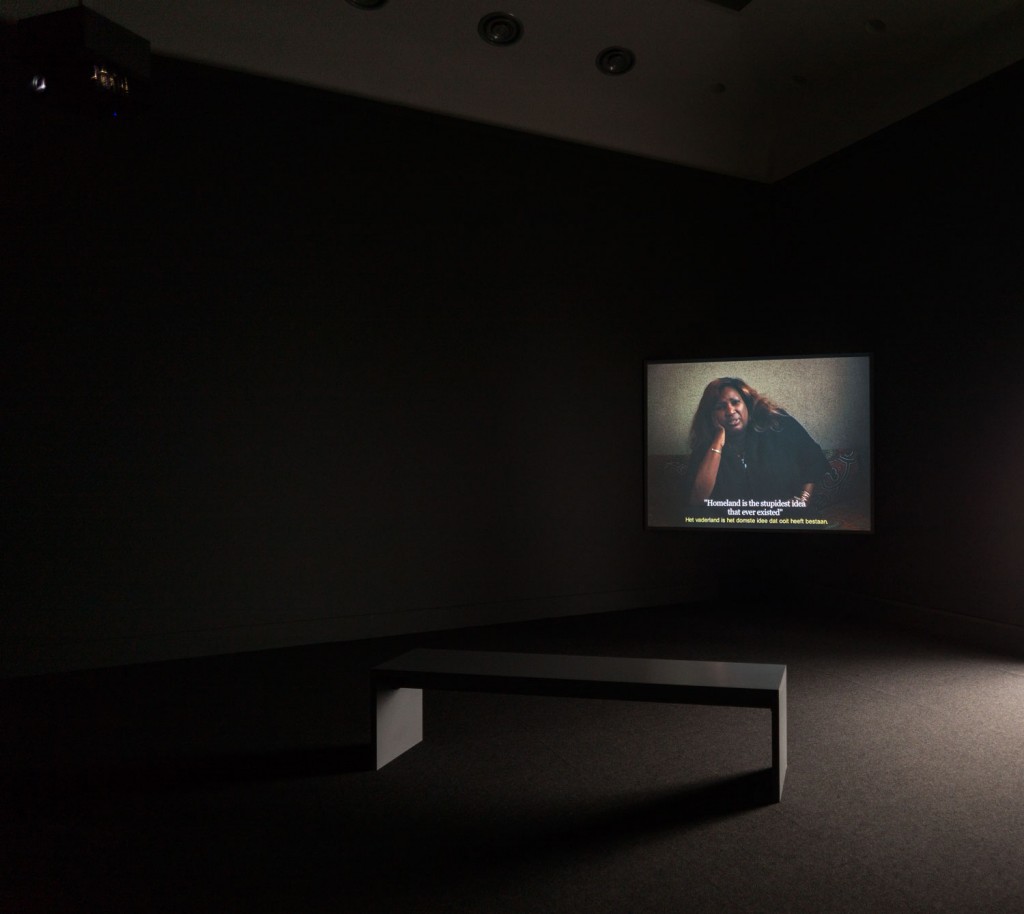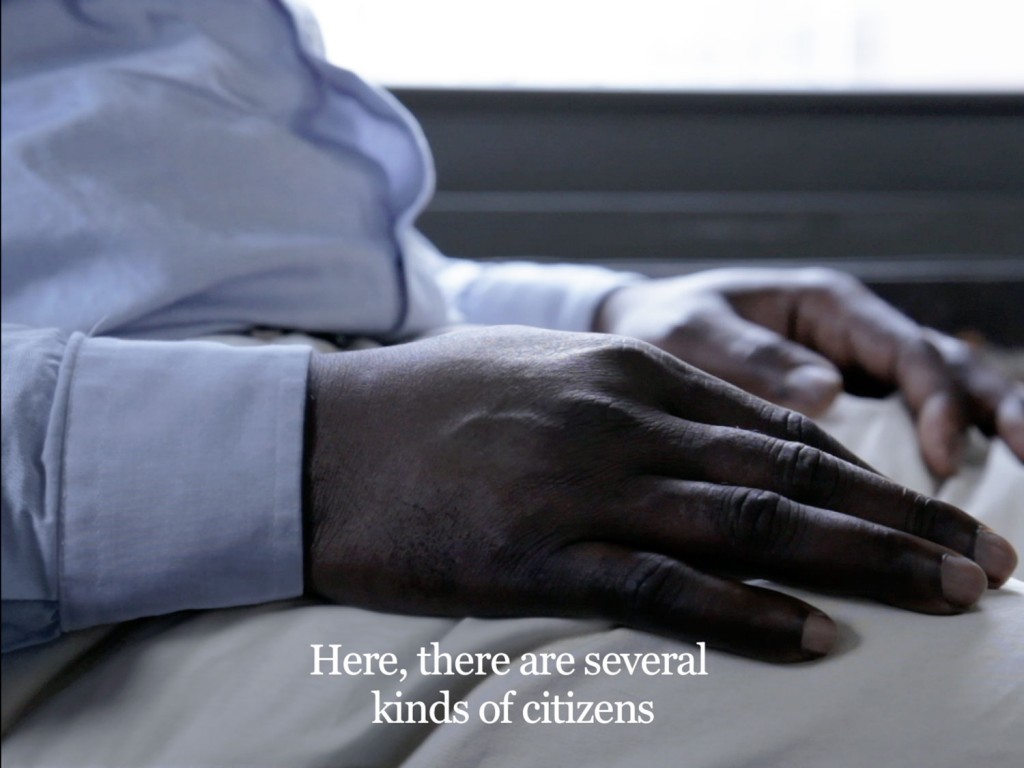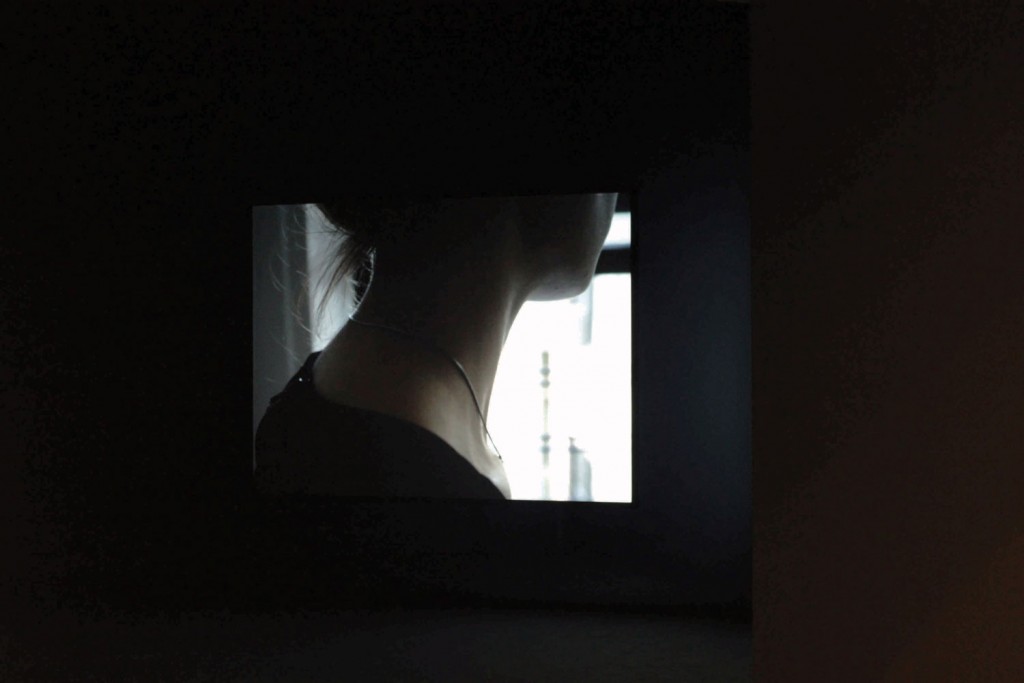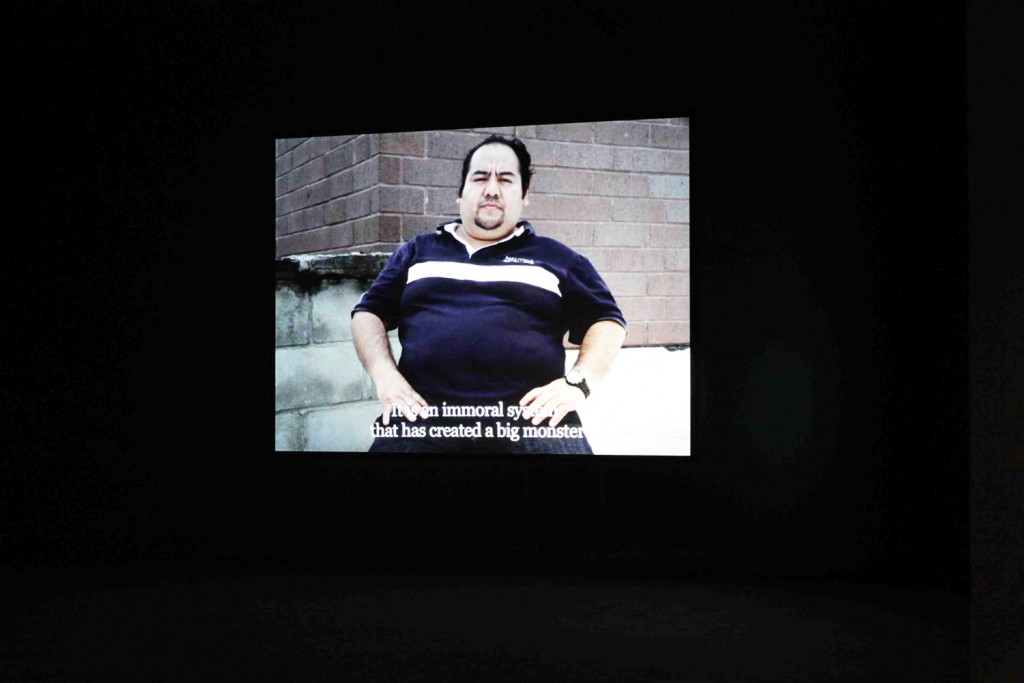 Produced respectively for Intense Proximity, La Triennale (Palais de Tokyo 2012); The Encyclopedic Palace, 55th Venice Biennale (2013); and Khalili's solo project at PAMM, Miami (2013); The Speeches Series (20012-13) is a video trilogy focusing on language (Chapter 1), citizenship (Chapter 2), and working-class (Chapter 3). 
For the first chapter, Mother Tongue, Khalili collaborated with five exiled people based in Paris and its outskirts, inviting them to translate, memorize, and « retell» fragments of major texts from political thought and contemporary culture written by Malcom X, Abdelkrim El Khattabi, Édouard Glissant, Aimé Césaire, and Mahmoud Darwish.
For the second chapter, Words on Streets, Khallili worked with five immigrants in the Italian city of Genoa, who devised original manifestos that address notions of nationality, citizenship and belonging.
The third and final chapter Living Labour sees five subjects in New York analyze the structure of oppression as it is reflected in labour conditions, epitomizing social and political exclusion.
Viewed together The Speeches Series is a compelling examination of both the position of the contemporary immigrant as political subject as well as the power and empowerment of the speech act itself and how it can resonate across different contexts and histories. Together, Khalili's precisely formulated films see the reality and struggle of the migrant, both contemporary and historical, mediated through speech, revealing how the marginalised or excluded finds agency in articulating their position. (Nick Aikens, on The Speeches Series for the exhibition Positions, Van Abbemuseum, Eindhoven, 2014)