The Tempest Society
Artist's book. 2019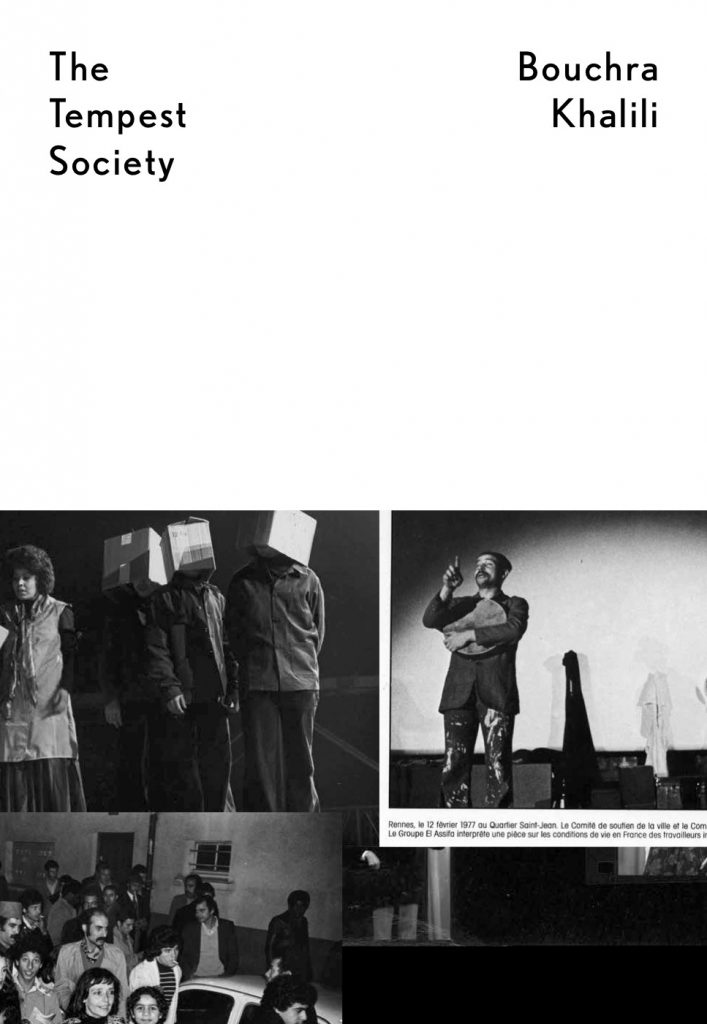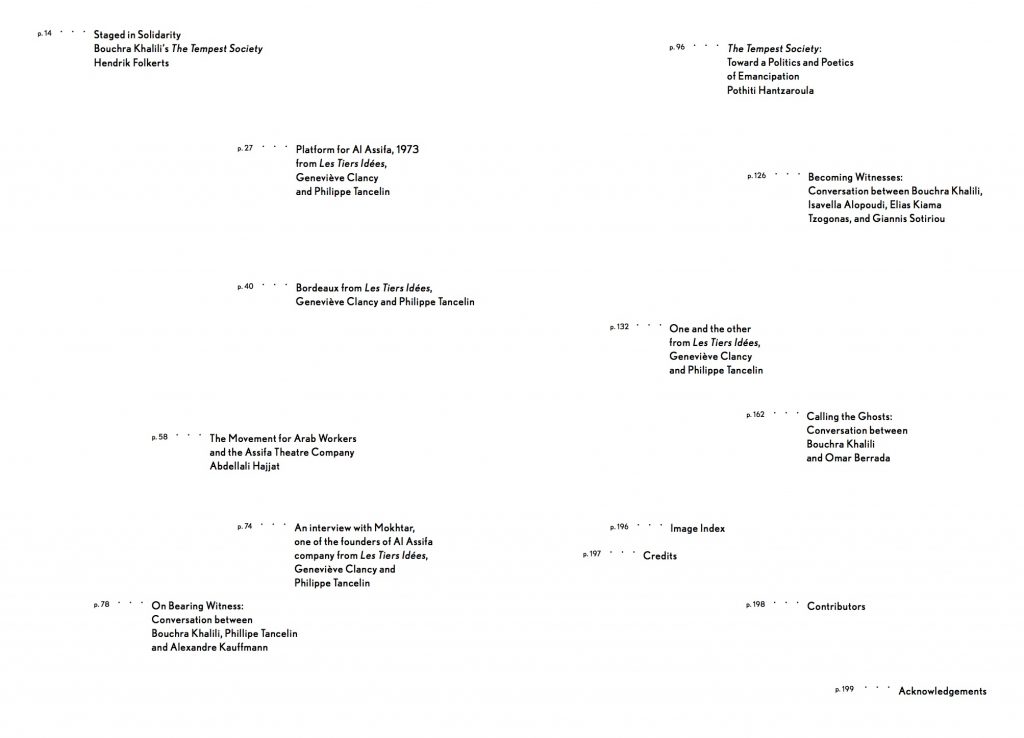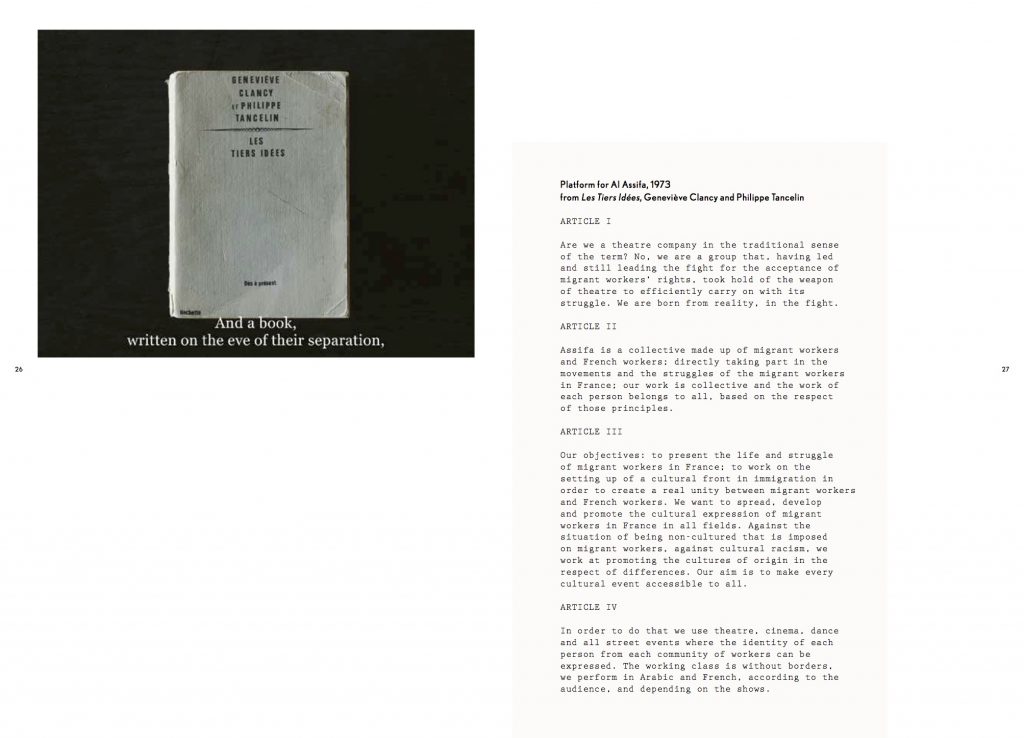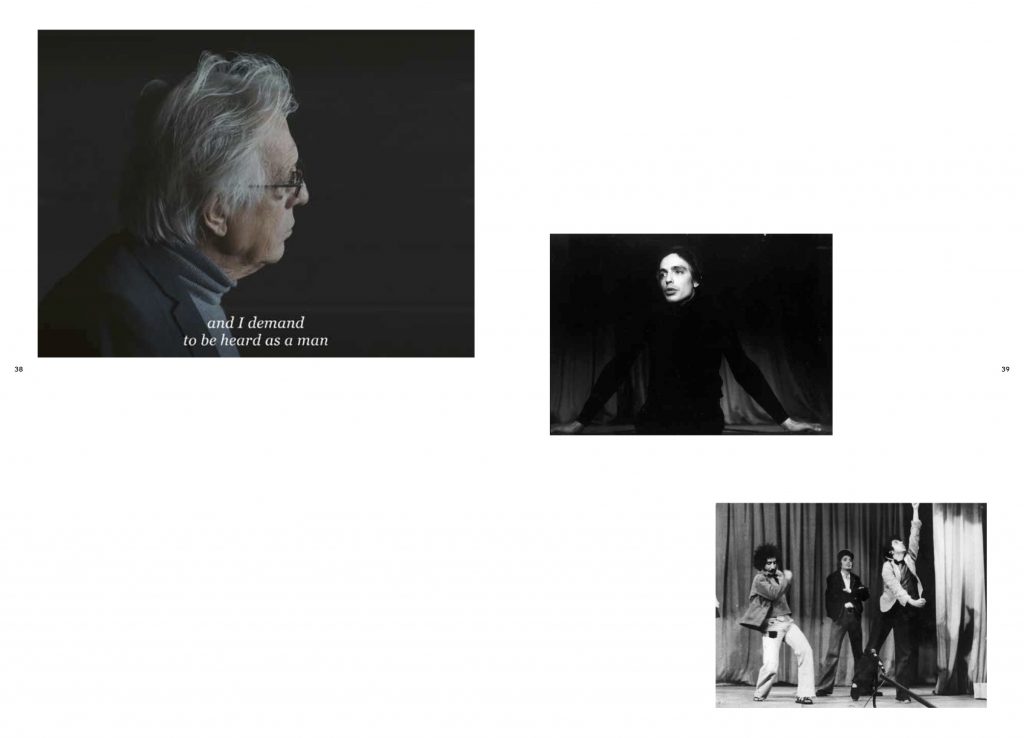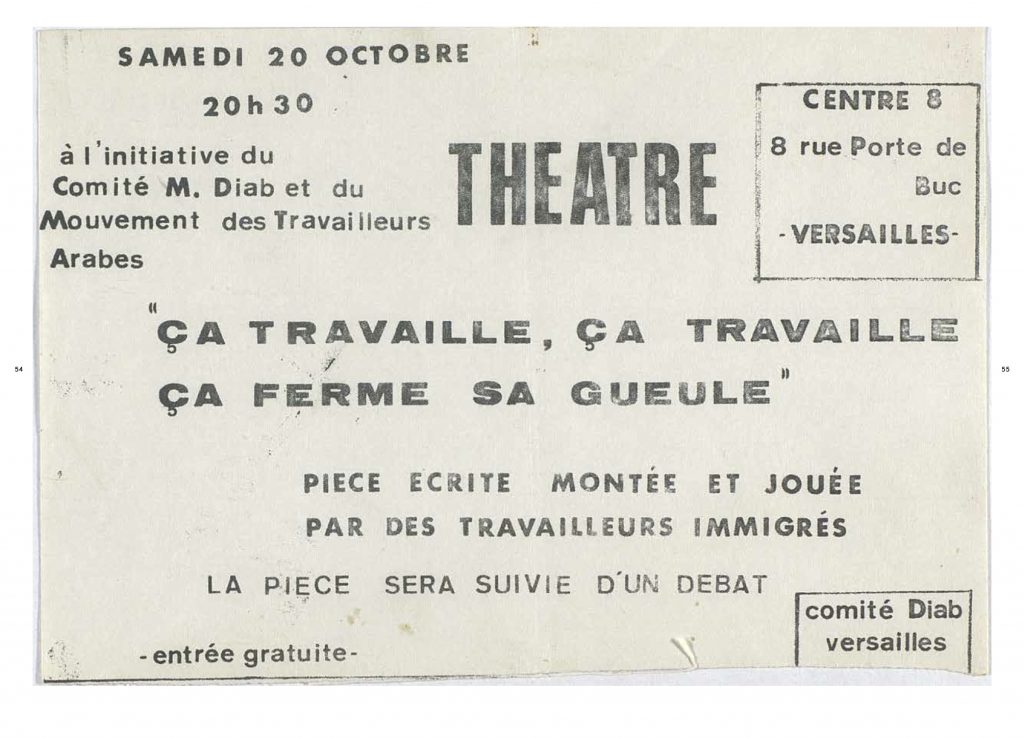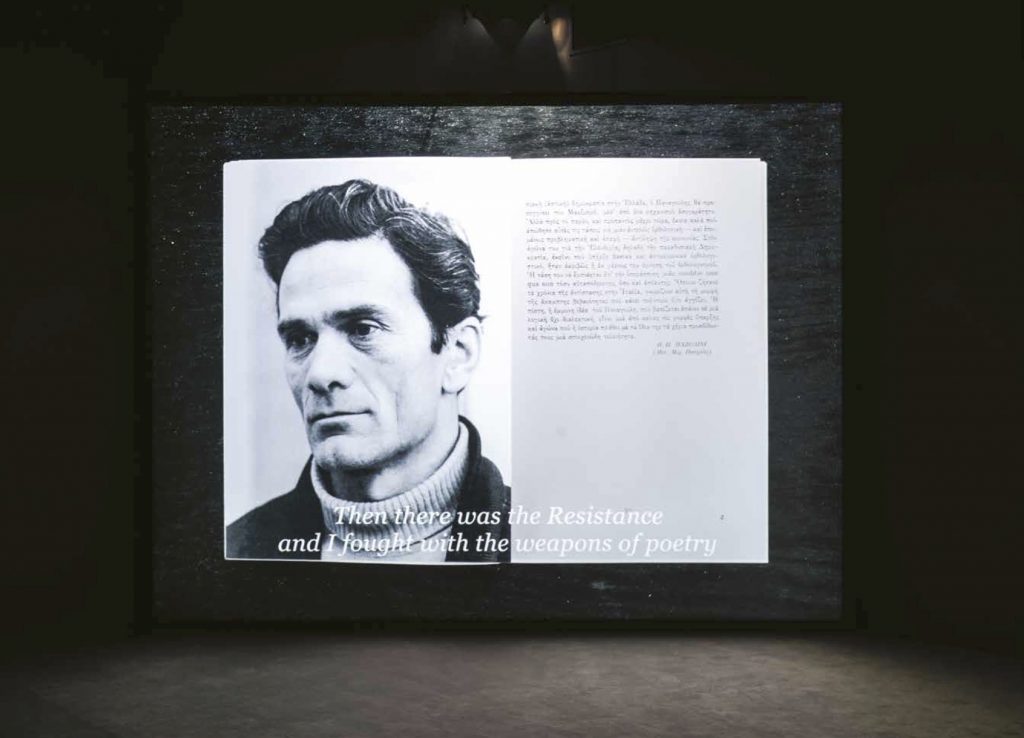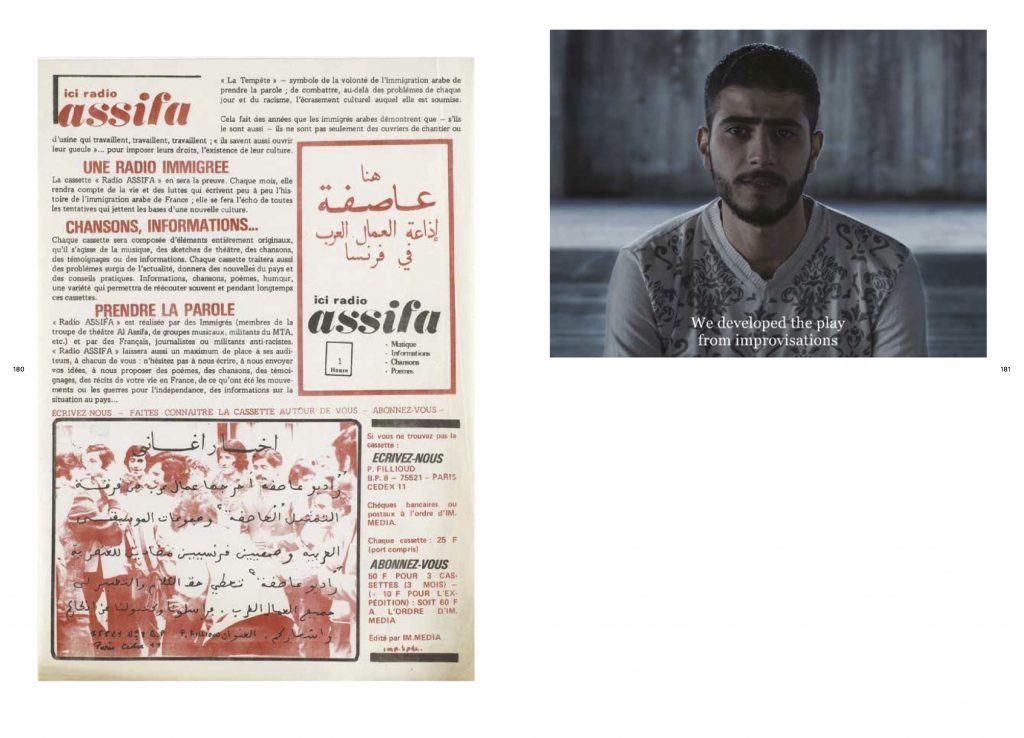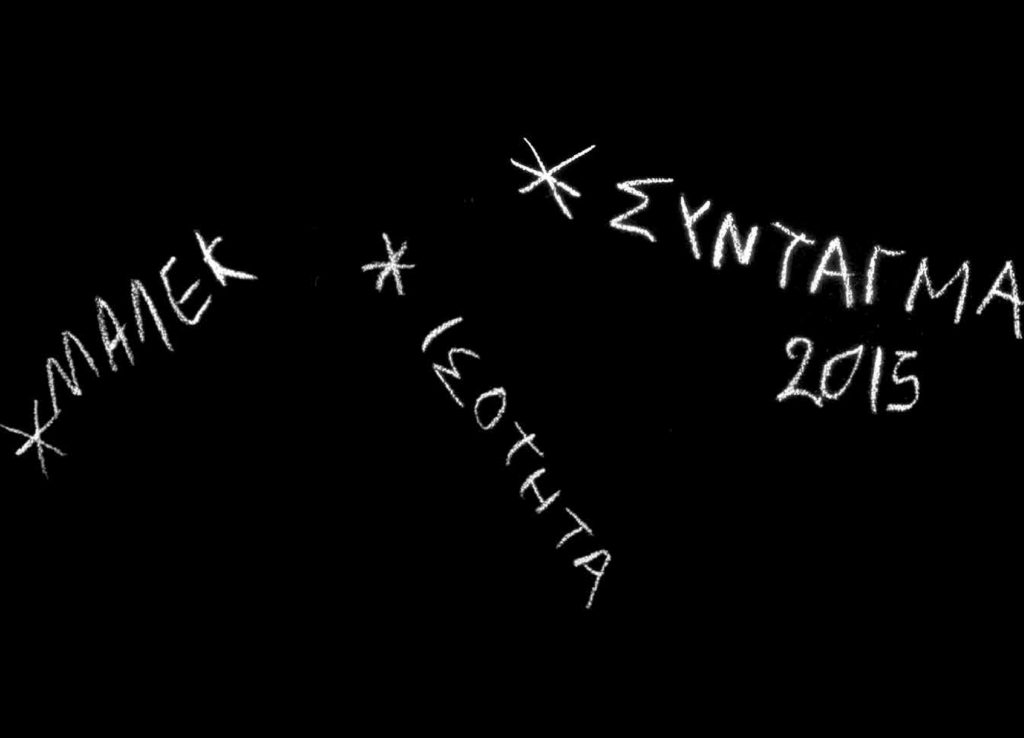 Following The Tempest Society (2017), the original video installation commissioned for documenta 14, which took Athens as a site to reflect on radical equality, democracy and theatre as a civic space, the book brings to light the specific history, the archive, and the ongoing resonance of the agit-prop theatre group 'Al-Assifa' in the context of urgent economic, political and humanitarian upheaval.
With contributions from Abdellali Hajjat, Hendrik Folkerts, Pothiti Hantzaroula, and interviews with Philippe Tancelin, surviving member of Al Assifa, Bouchra Khalili, Omar Berrada, and Alexandre Kauffmann, and Isavella Alopoudi, Elias Kiama Tzogonas, and Giannis Sotiriou, the performers in The Tempest Society.
Published by Book Works in an edition of 1,500; soft cover with a dust jacket; 200pp; full colour throughout; 165mm × 235mm; designed by A Practice for Everyday Life.
https://bookworks.org.uk/node/1958

The Radical Ally
Artist's publication. 2019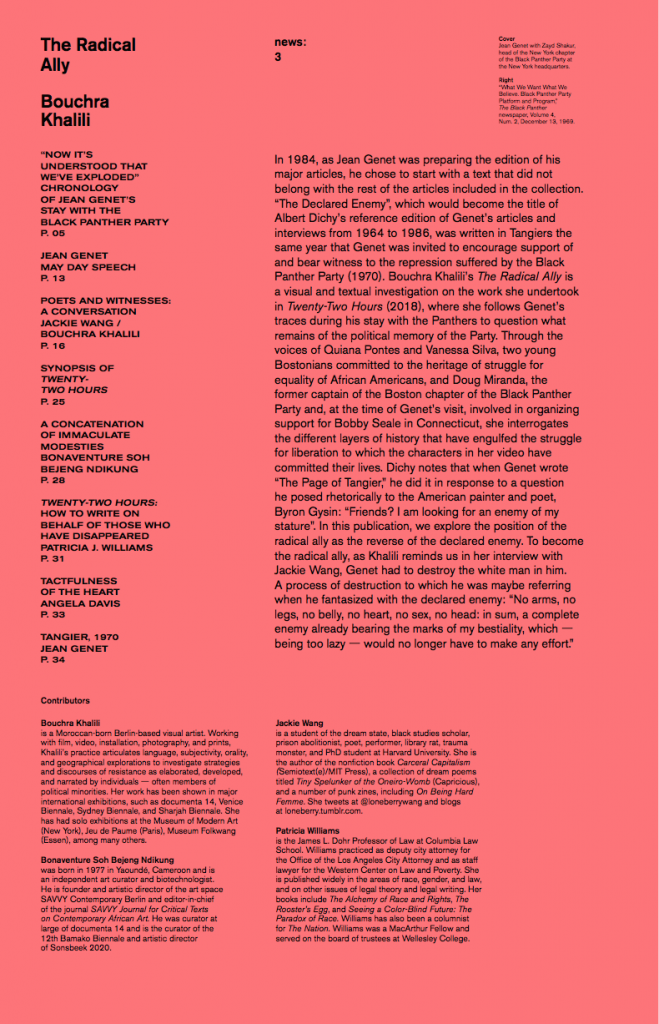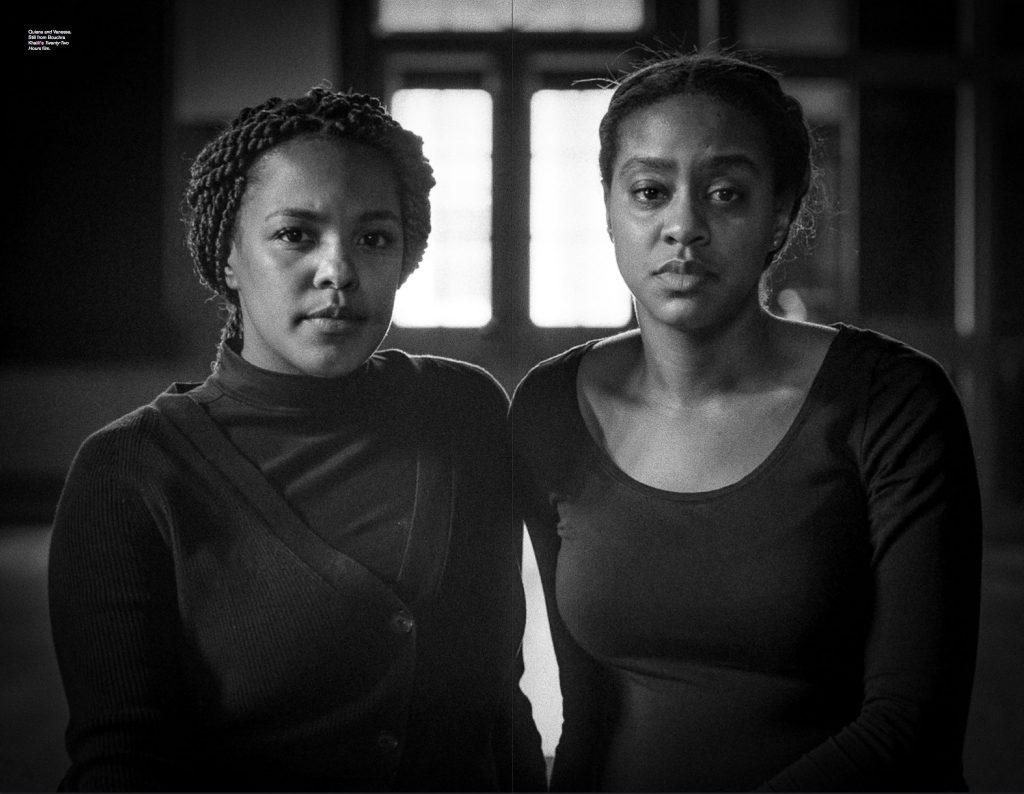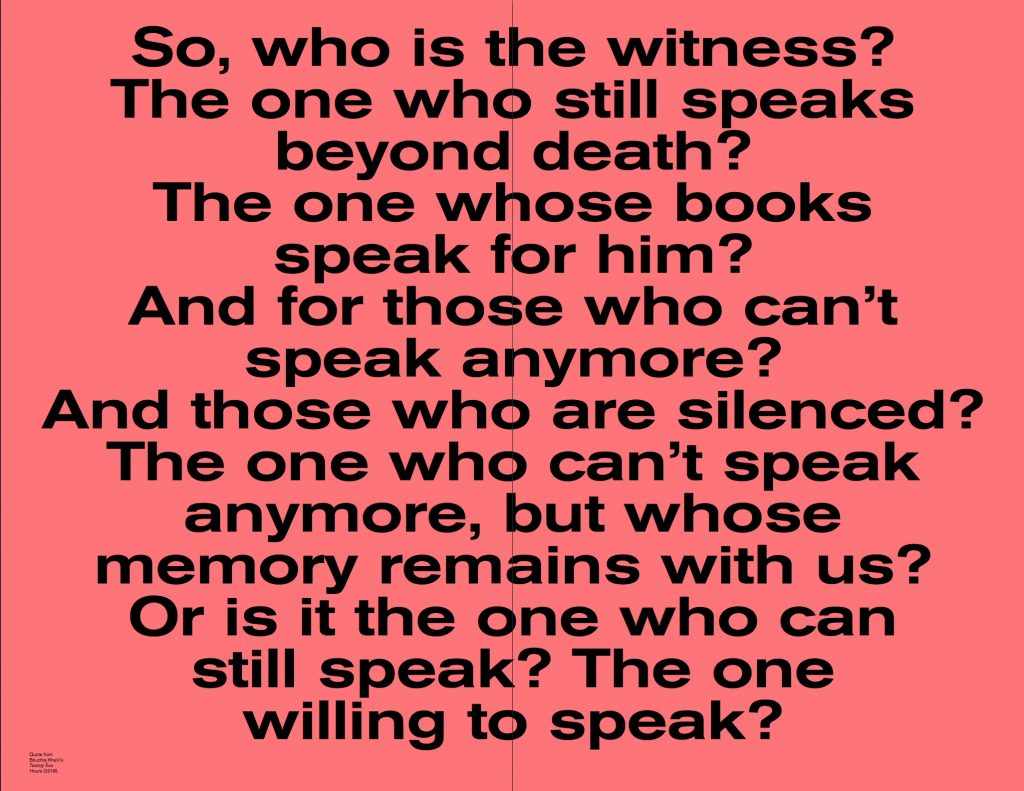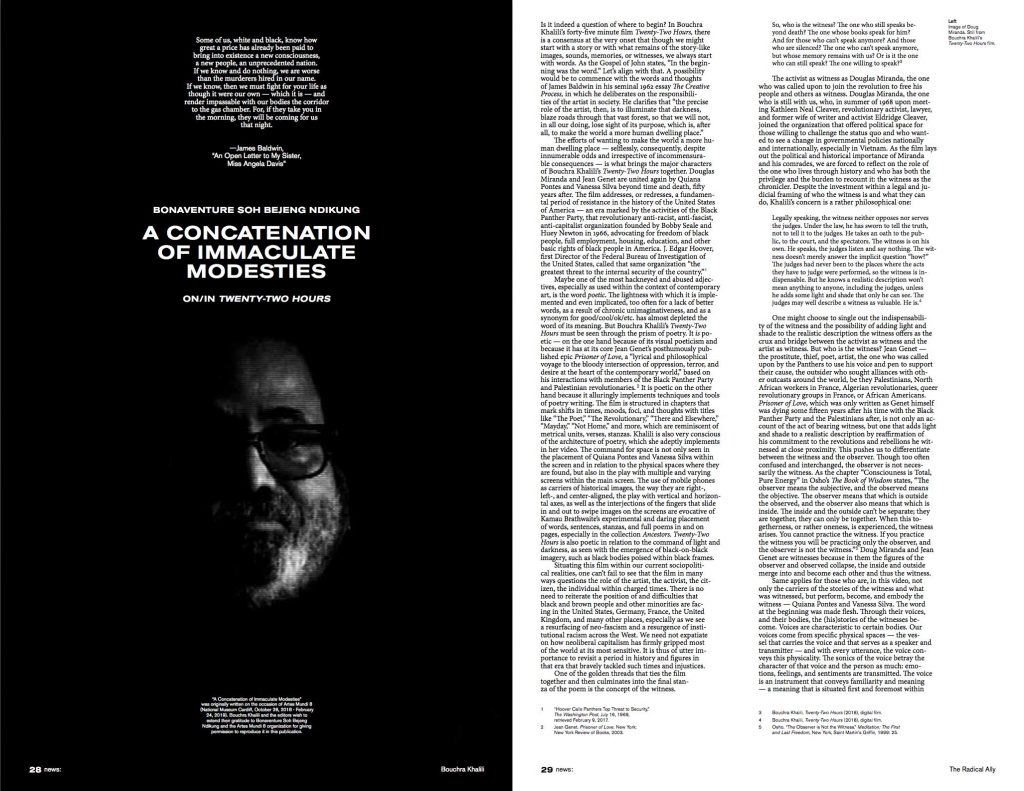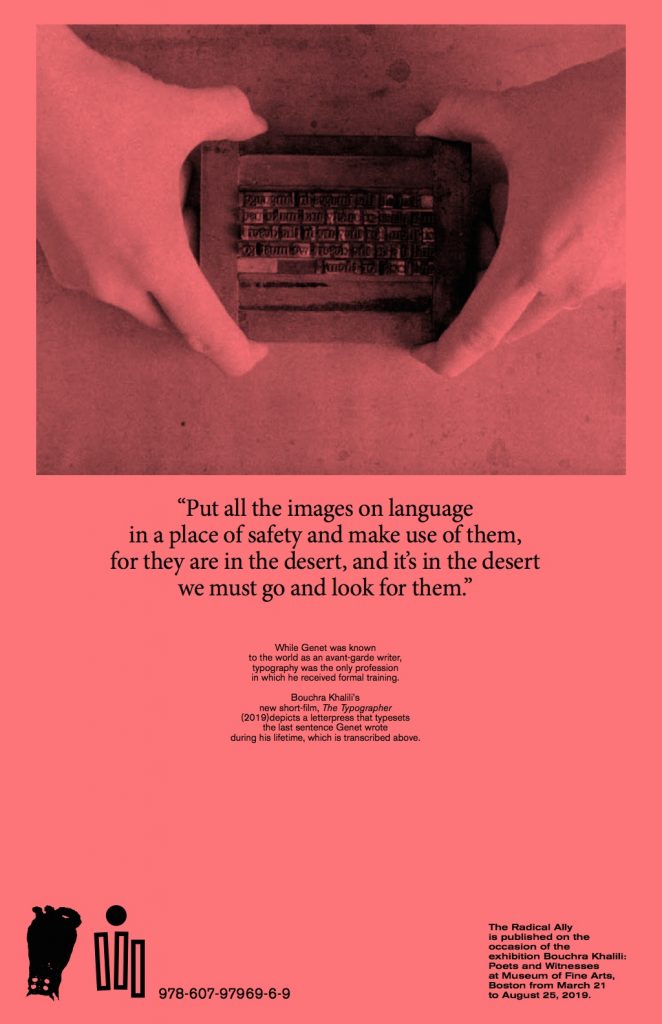 This takeaway publication on Khalili's film Twenty-Two Hours gathers together commissioned essays and an interview with the artist, as well as archival material, including from the Black Party Party's newspaper. 
A visual and textual investigation on Twenty-Two Hours, The Radical Ally provides with an examination of the conception of allyship as embodied by Genet: not speaking for, not speaking on behalf nor in-lieu of, but from the position of the witness.
With contributions by Jackie Wang, Bonaventure Ndikung, Patricia J. Williams, and Bouchra Khalili.
Edited by Xavier Nueno, co-edited by Bouchra Khalili. Graphic Design: León Muñoz Santini. Published by Gato Negro Ediciones and instituto de investigaciones independientes. 36 pages. First published for Khalili's solo exhibition "Poets & Witnesses" at The Museum of Fine Arts, Boston (2019). 

Blackboard. 
Exhibition catalogue. 2018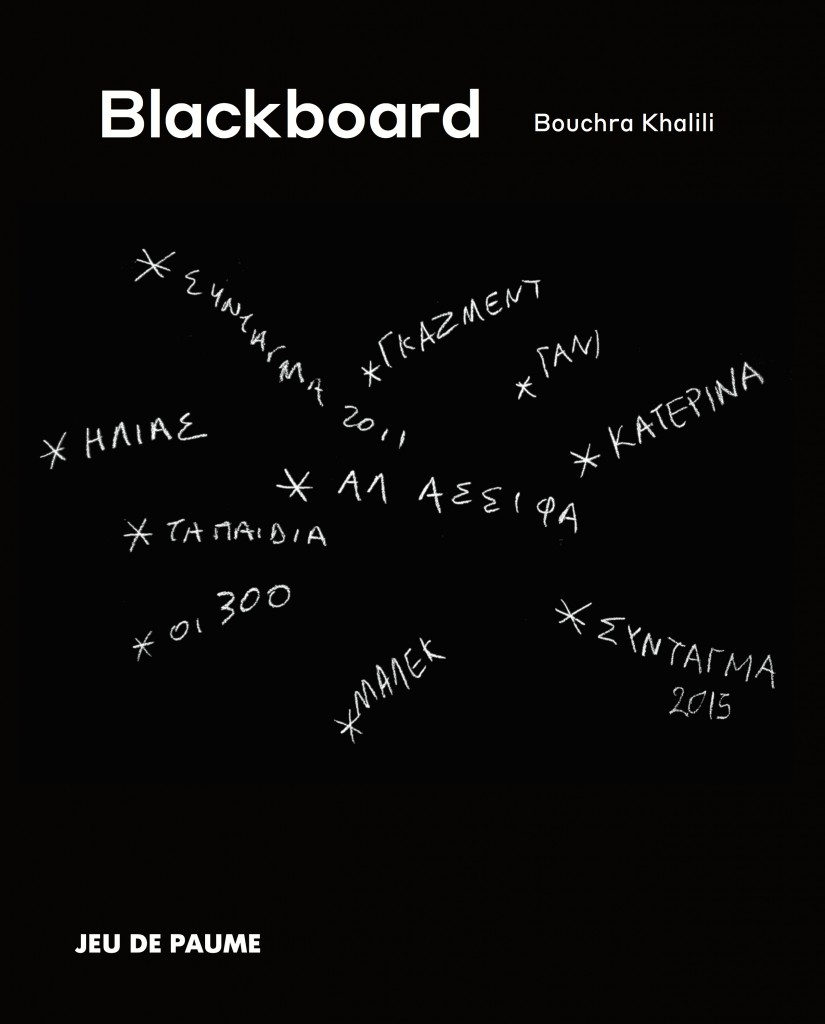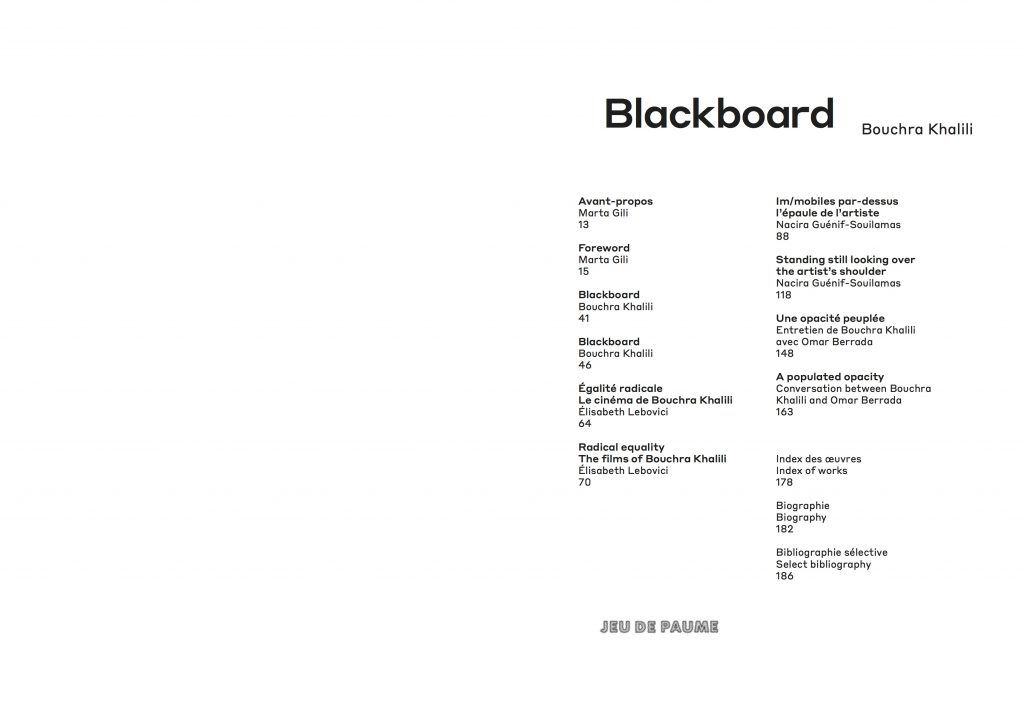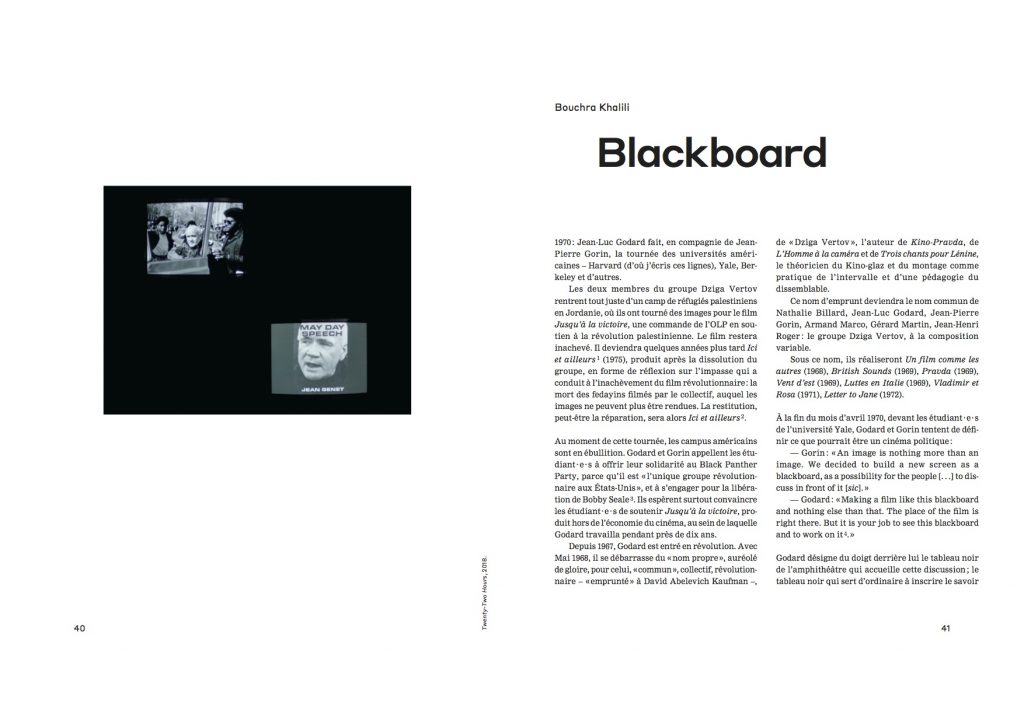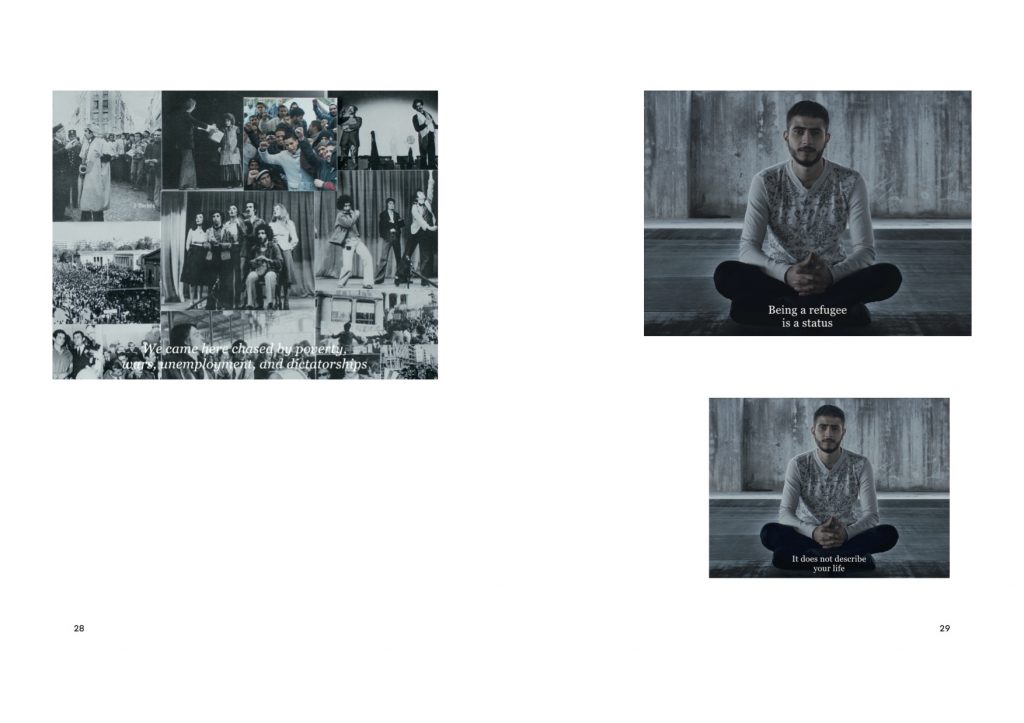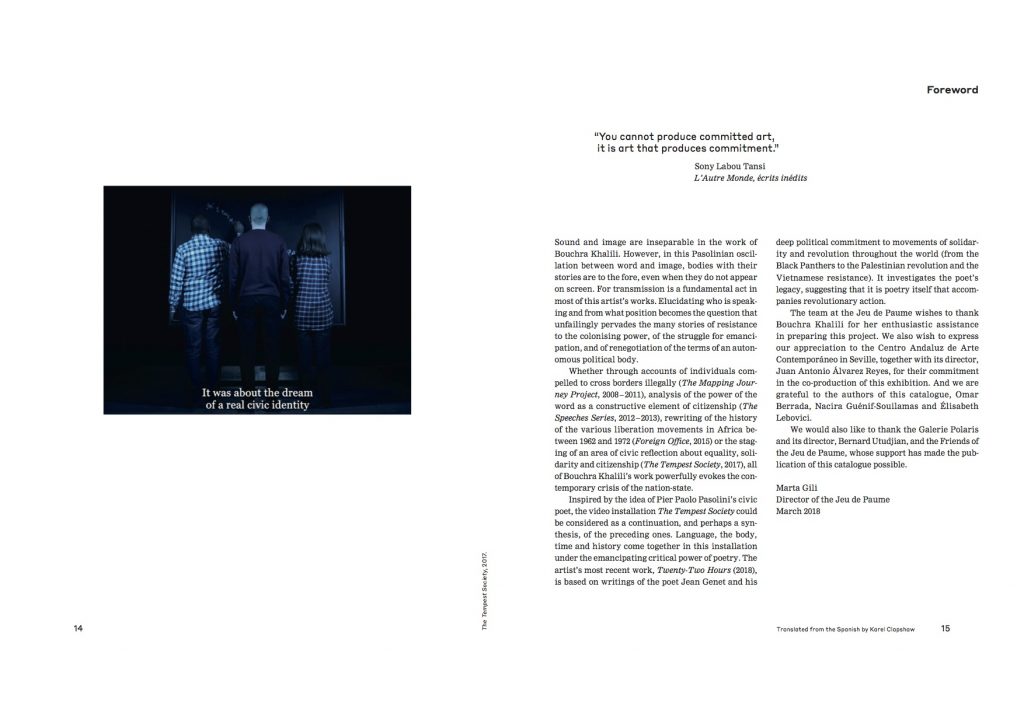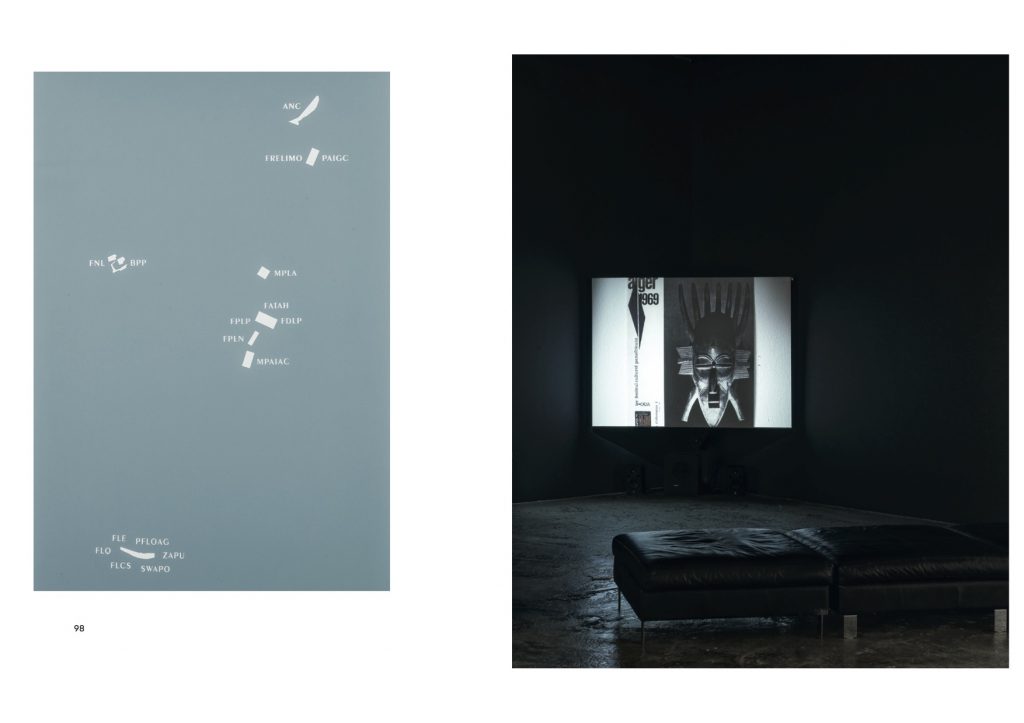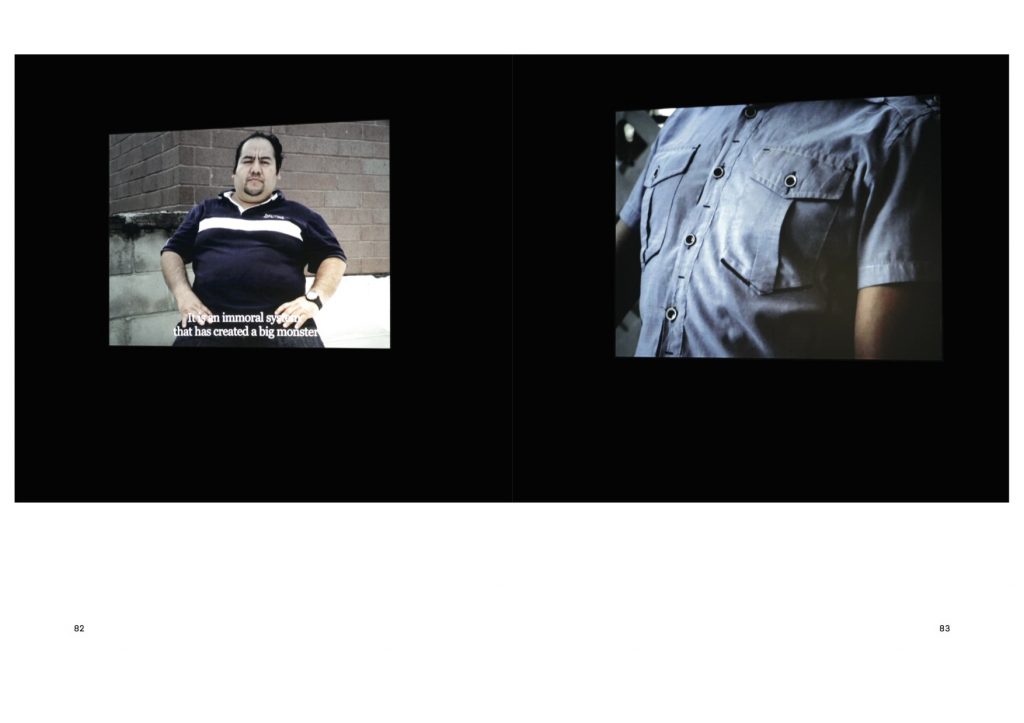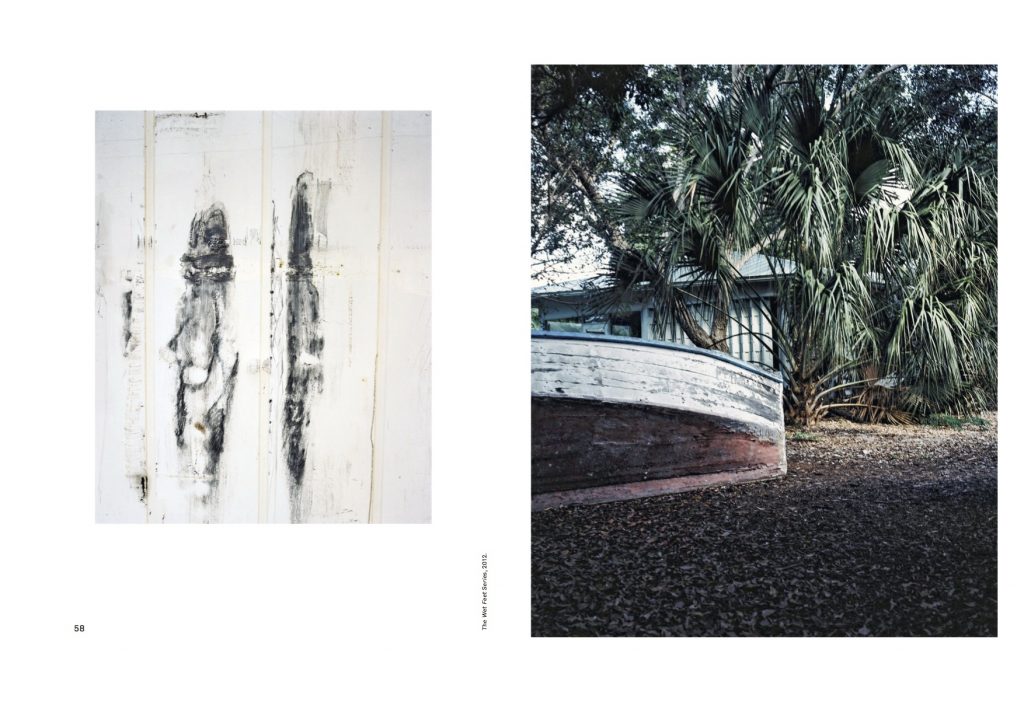 Published by Jeu de Paume, Paris. 2018
Foreword by Marta Gili. Essays by Bouchra Khalili, Elisabeth Lebovici, Nacira Guénif-Souilamas.
Conversation between Bouchra Khalili and Omar Berrada.
192 pages. Color. c. 100 ill. Graphic Design: Book Book (Berlin). Published for Khalili's solo exhibition Blackboard at Jeu de Paume National Gallery, Paris (2018).
Foreign Office
Exhibition catalogue. 2015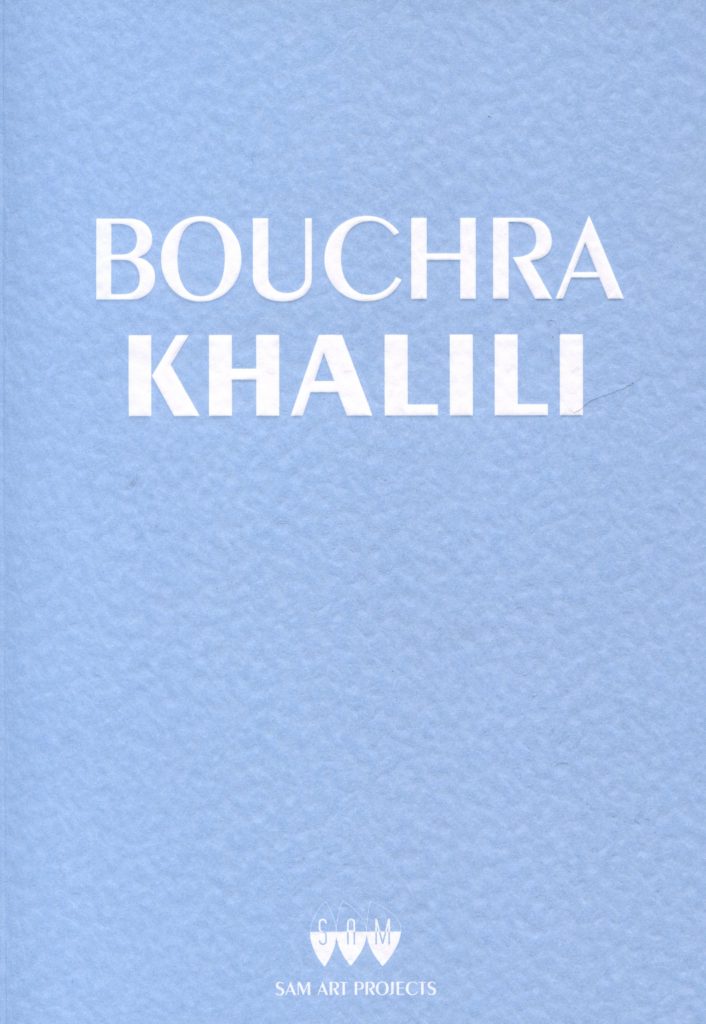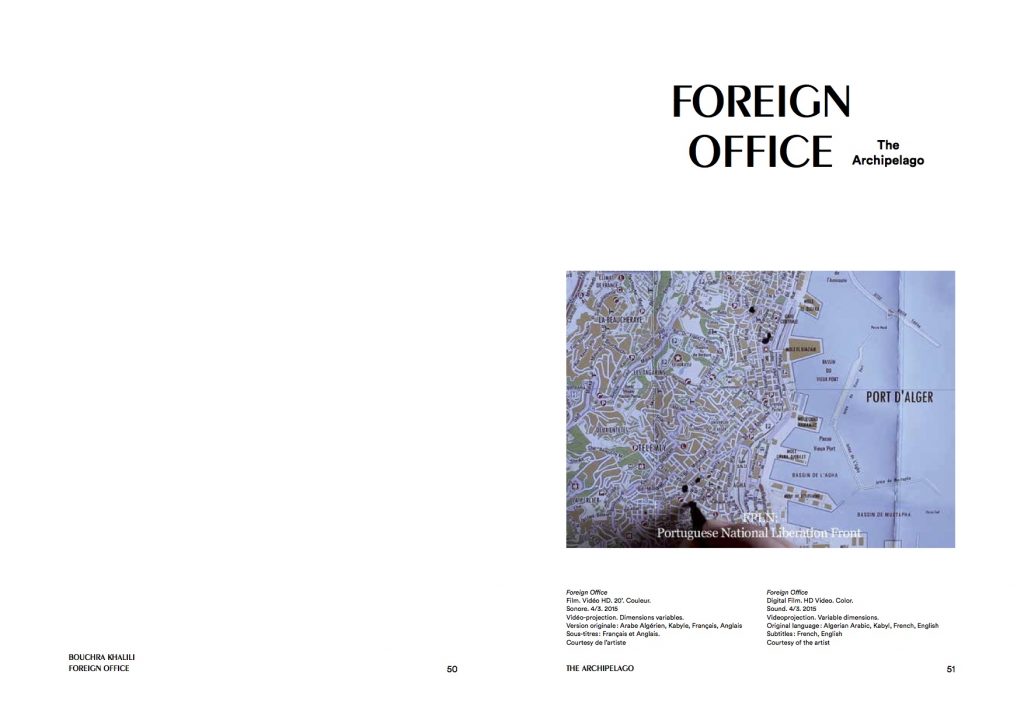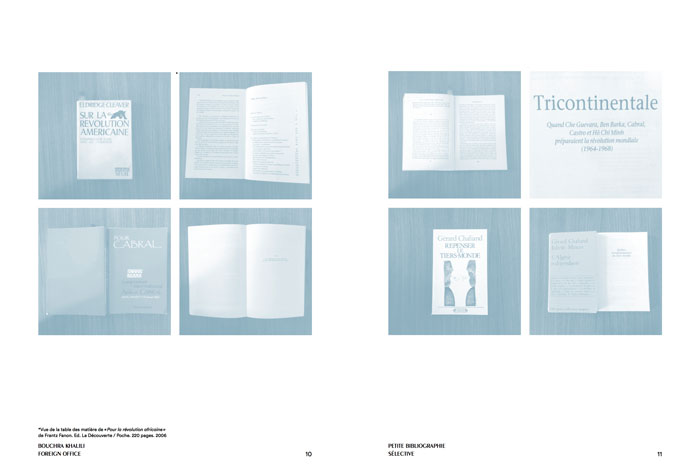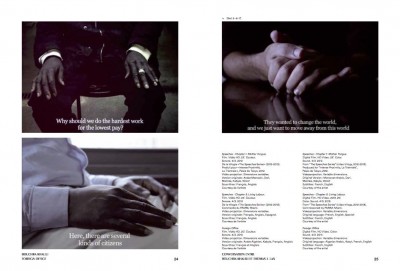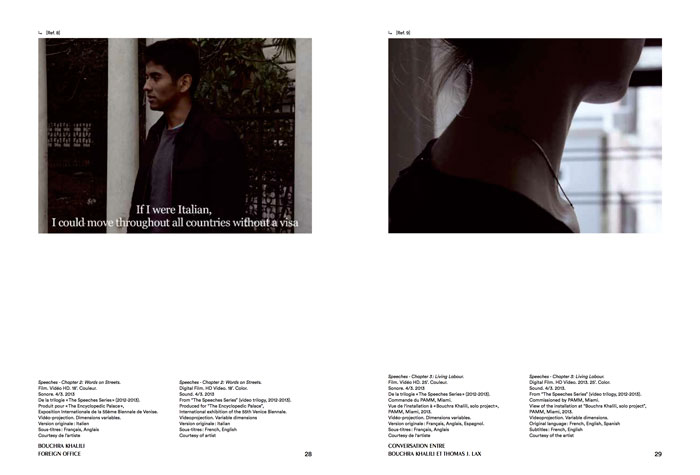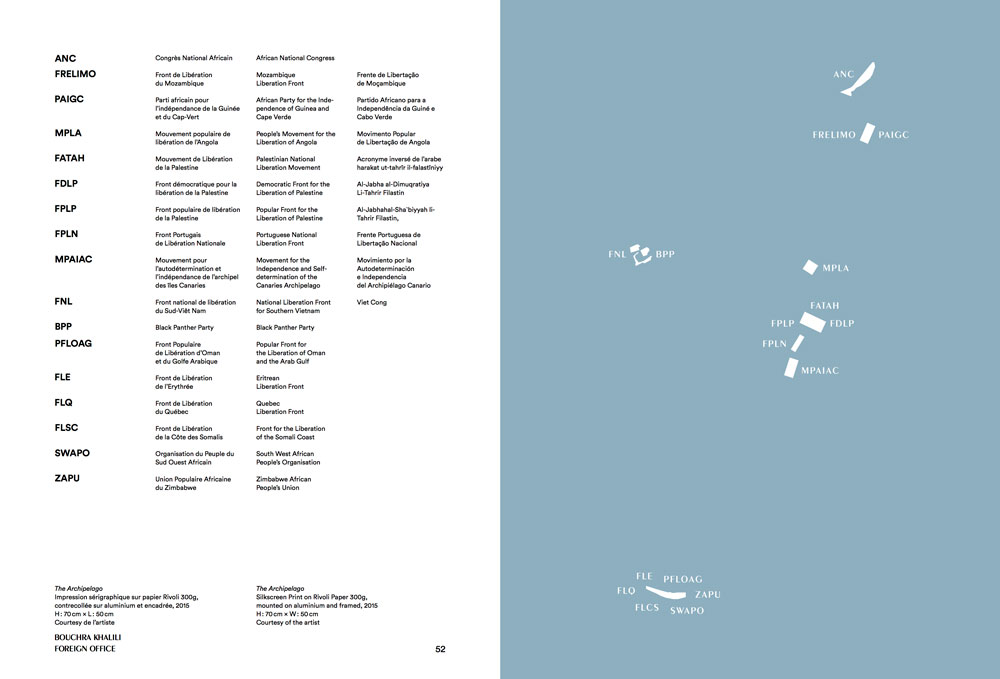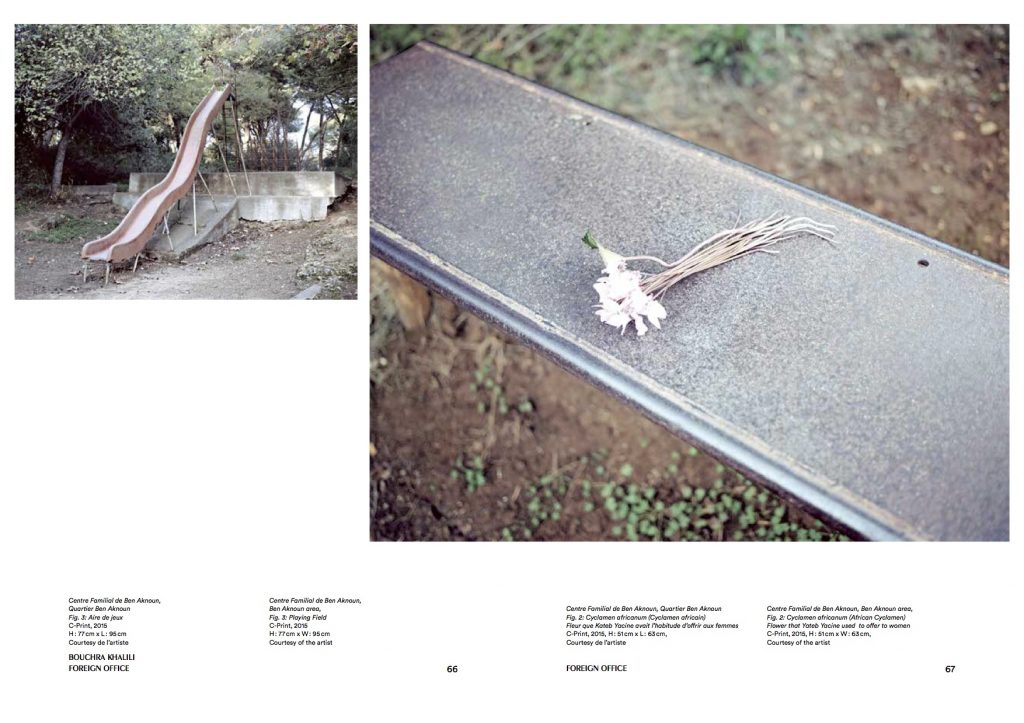 Published by SAM Art Project, Paris. Collection: 12. Texts by Katell Jaffrès and Thomas J. Lax. 96 pages. Graphic design: Onlab (Berlin).
Published for Khalili's solo exhibition at Palais de Tokyo, Paris, 2015