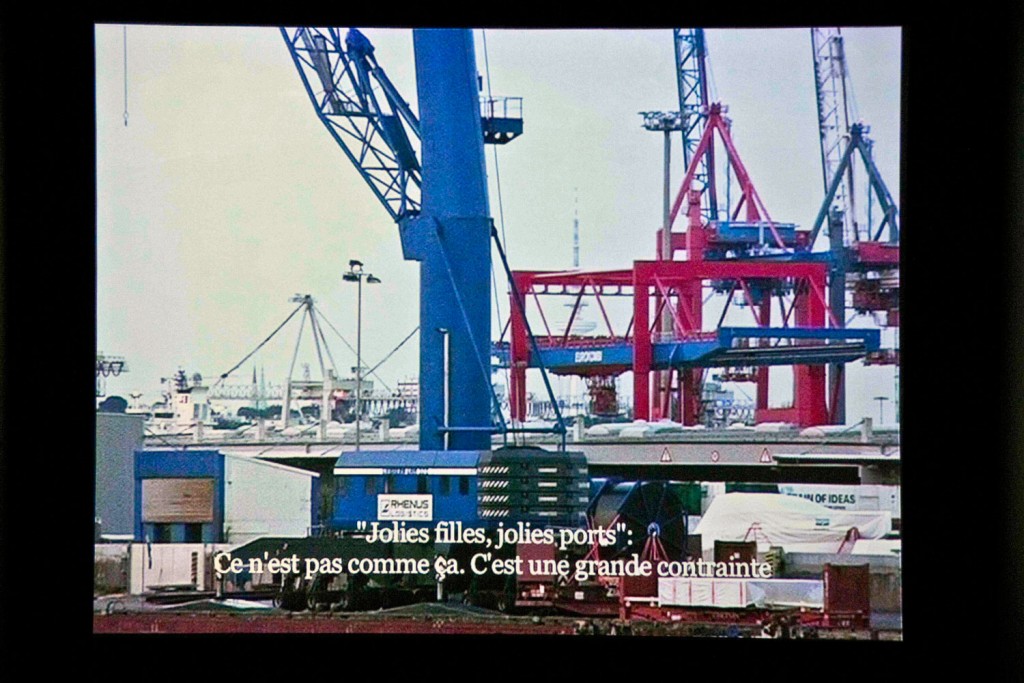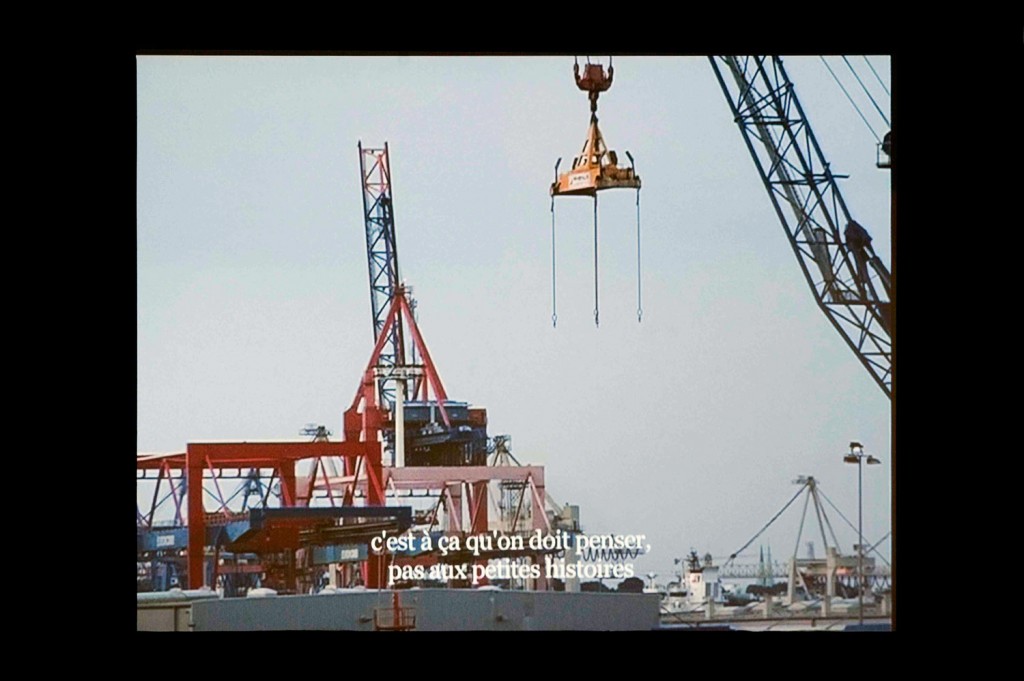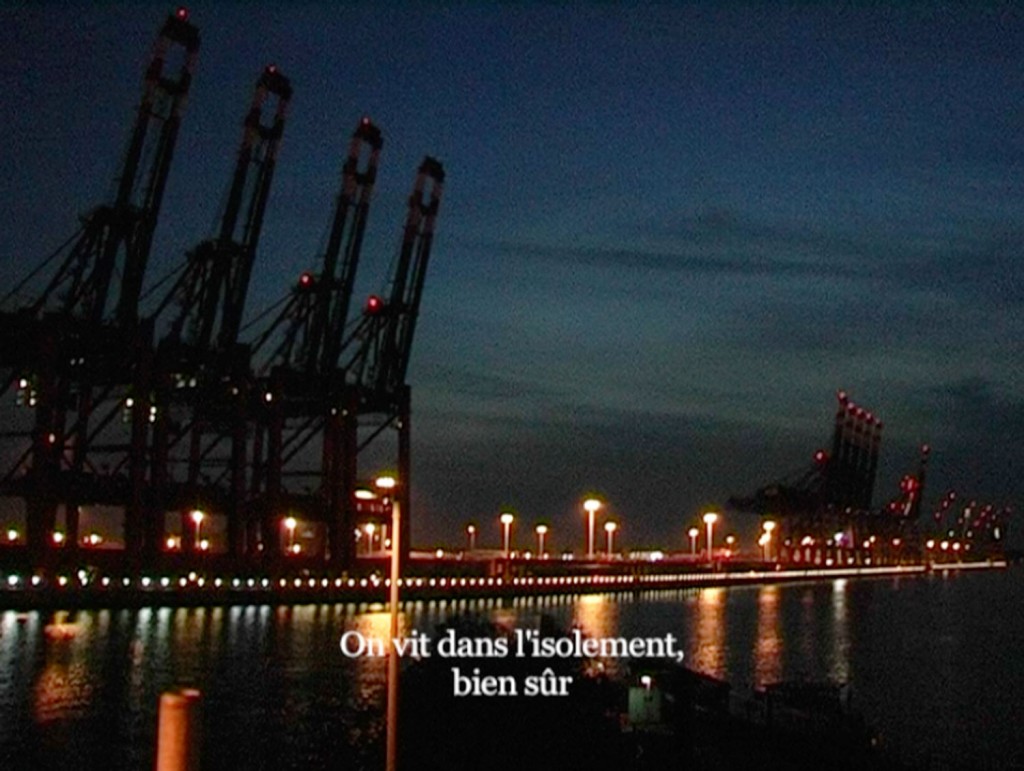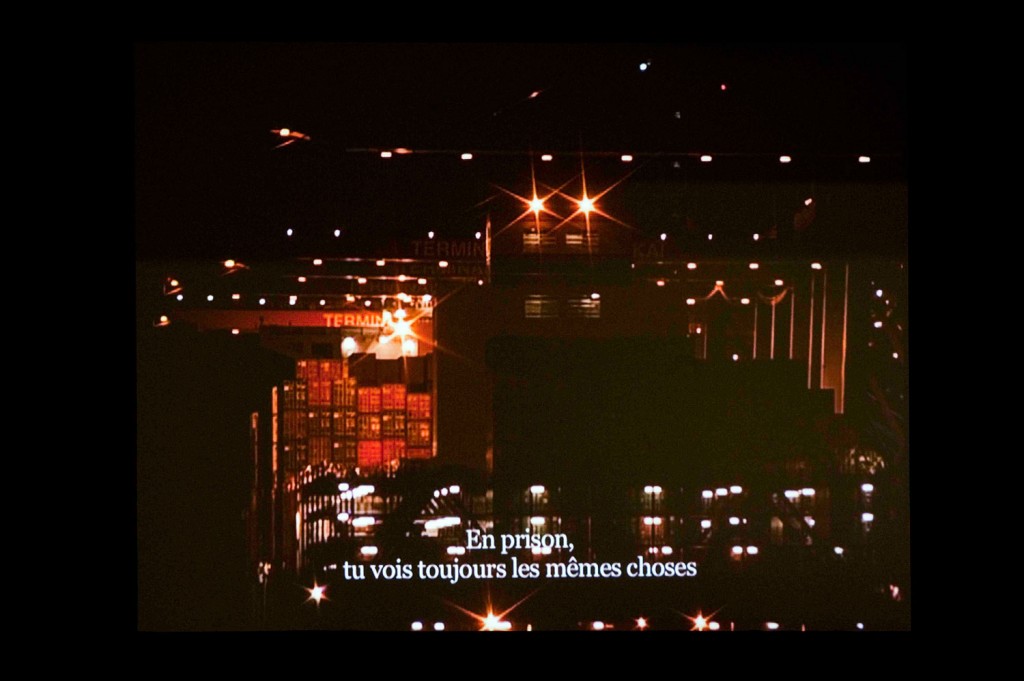 The Seaman was filmed in Hamburg, in the port area.
The port of Hamburg is the second most important harbour in Europe, and one of the biggest of the world.  But Hamburg's harbour is also one of the first which has automated its terminals' container storages area.
In The Seaman, Khalili has filmed a deserted port, emptied of human life and presence, where remains only visible the gIostly choreography of the cranes that carry thousand of containers, day and night.
On the other side, a young filipino seaman recounts off-screen and in three chapters his vision of globalized goods transportation industry, the isolation he suffers during months on cargos, and his relationship to his home, providing with an accurate descripition of workers' condition on sea.