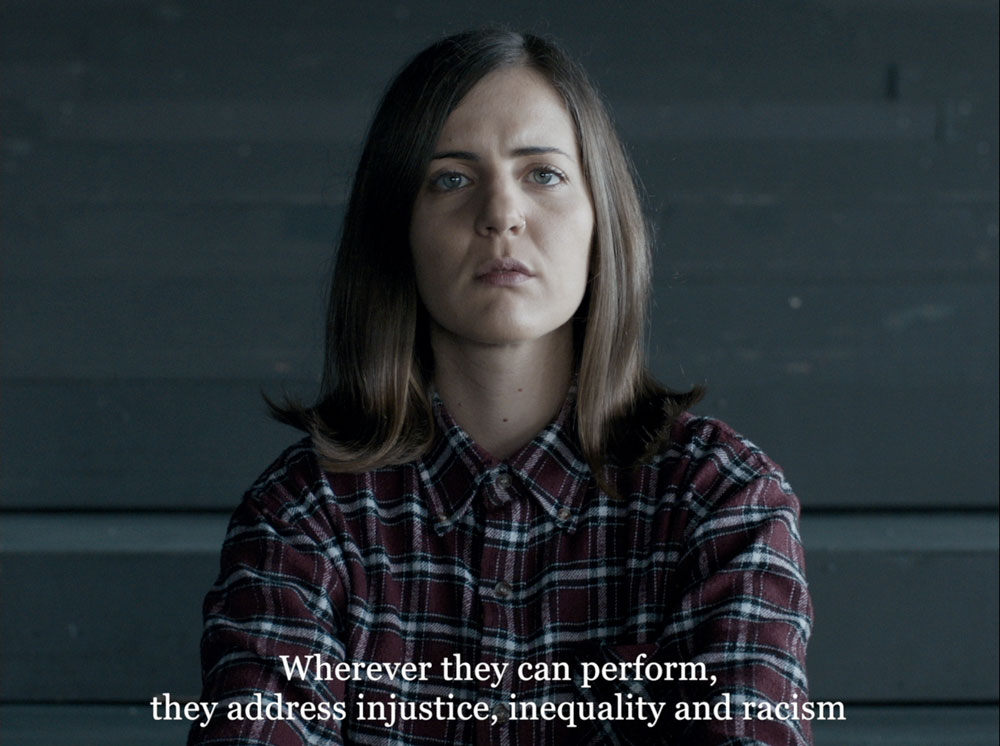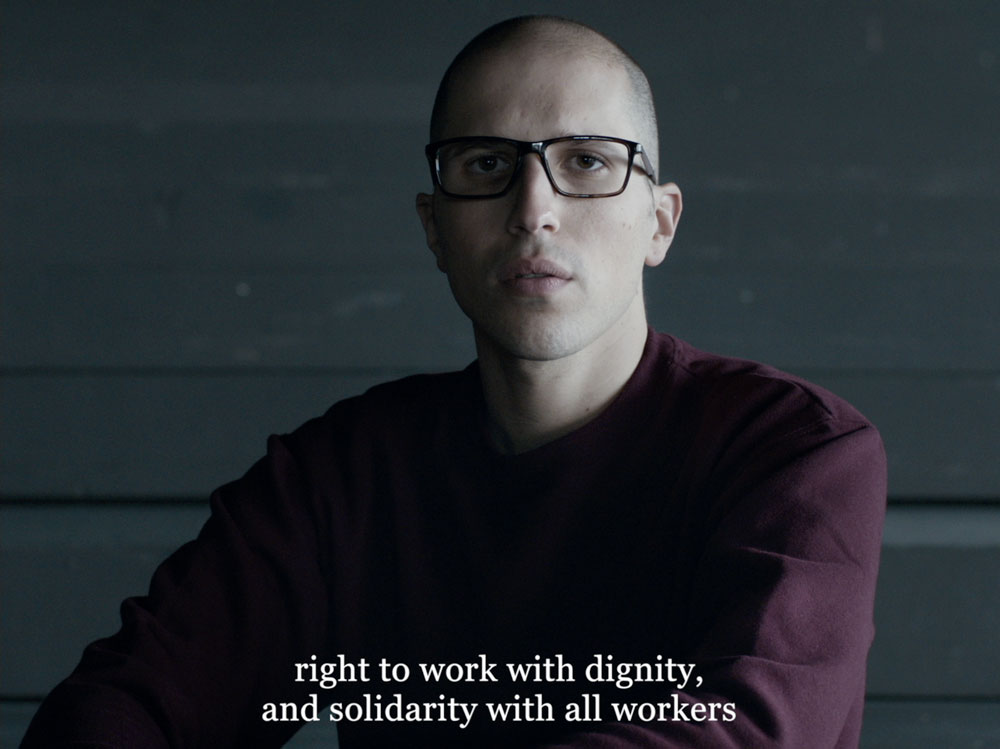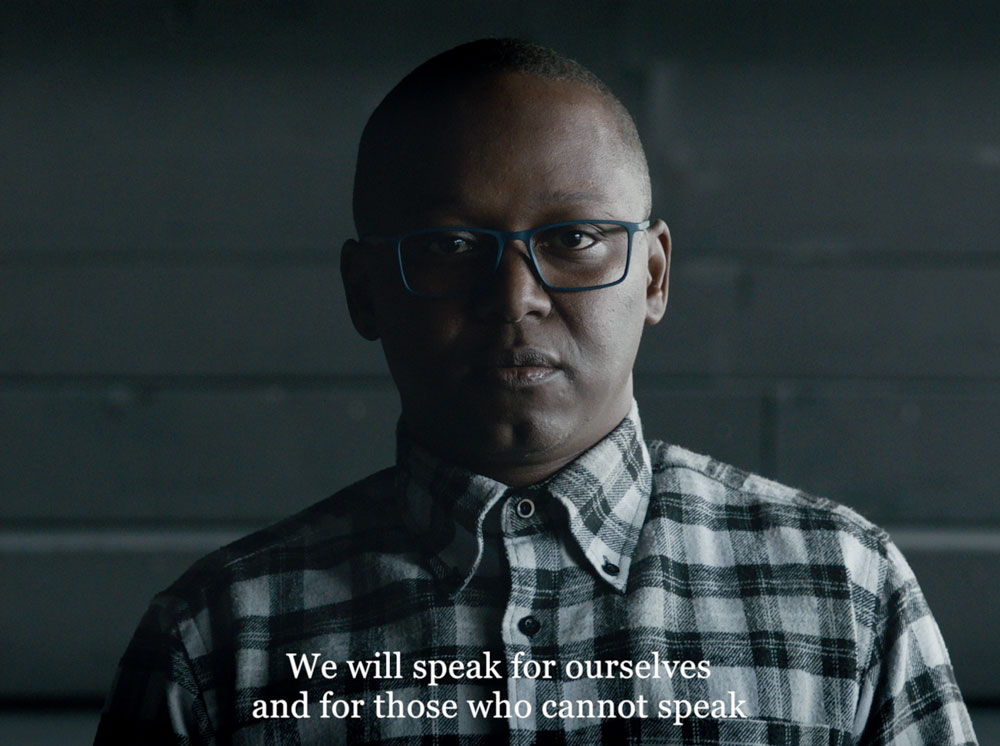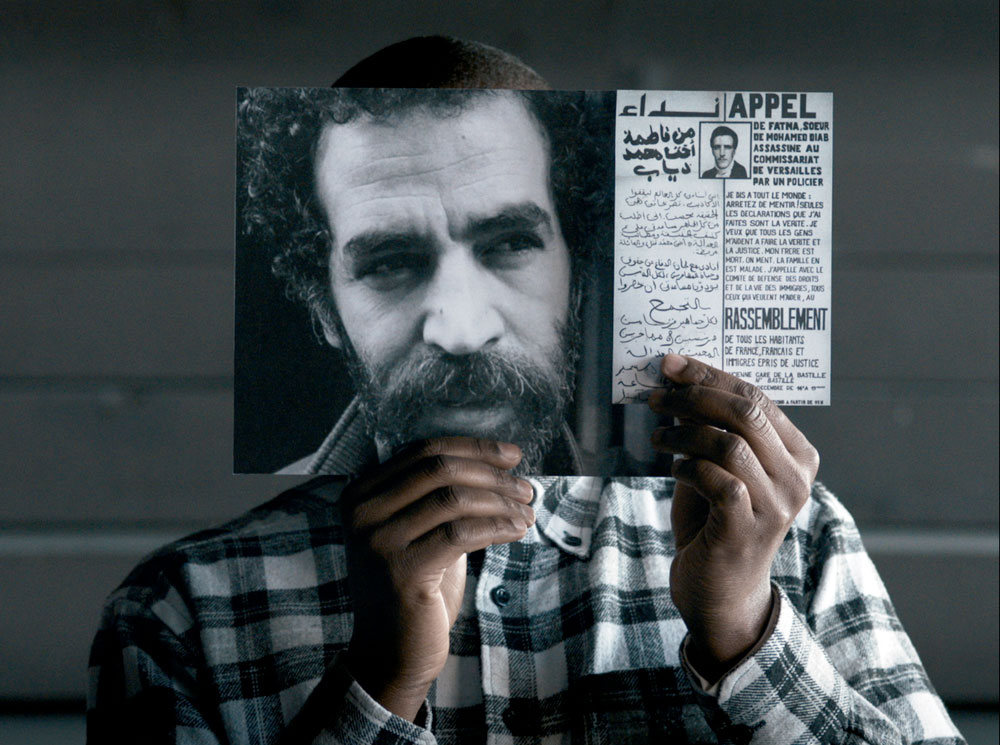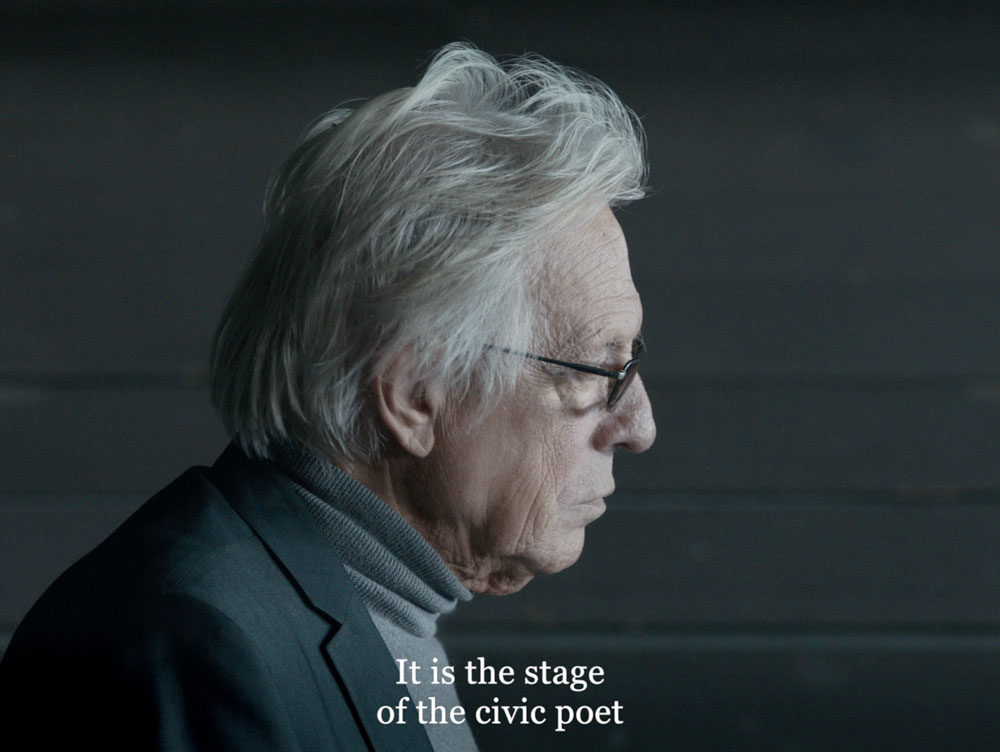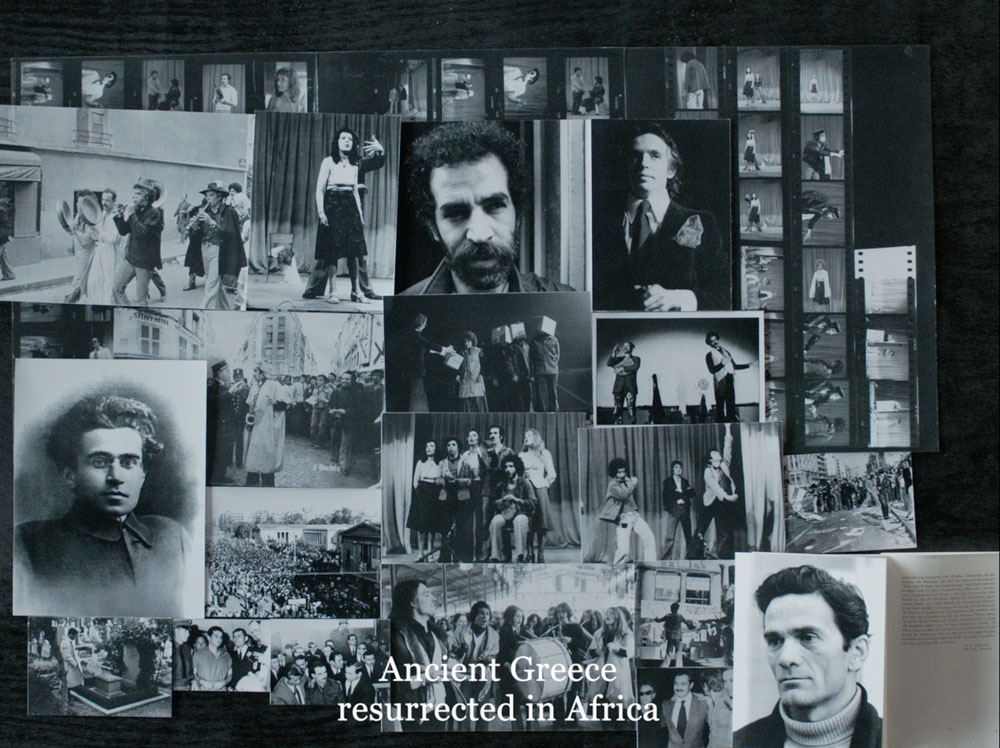 Premiered at Documenta 14 in Athens, The Tempest Society is not a documentary or a fiction, but a hypothesis:
three Athenians from different backgrounds form a group in Athens to examine the current state of Greece, Europe, and the Mediterranean.
To do so, they gather together on a theatre stage, approached as a civic space.
They name themselves The Tempest Society to pay homage to Al Assifa ('The Tempest' in Arabic), a theatre group active in Paris in the 70's composed of North-African immigrant workers and French students.
Through the format of the "theatrical newspaper", Al Assifa addressed the daily struggle for equal rights.

40 years after, the forgotten legacy of Al Assifa finds a site for reactivation in Greece.
On a theater stage, members of The Tempest Society and their guests call together for equality, civic belonging, and solidarity. 
The Tempest Society (2017) stands as the culmination of this syncretic process in which Khalili constantly maneuvers among the singular voice of the political subject and the shared chorus of the polis … That is, the profound and rebellious possibility of speaking through the singular subject to collective truths in order to transmit a mobilizing and defiant social voice. 

—Vivian Ziherl. Excerpted from the documenta 14: Daybook