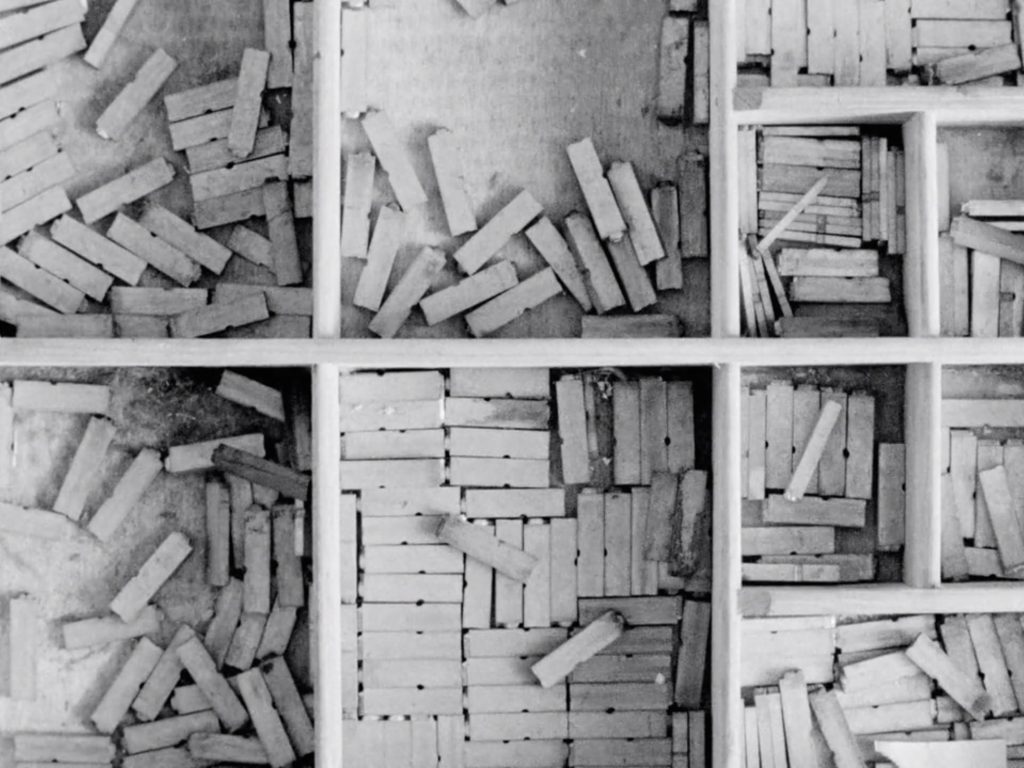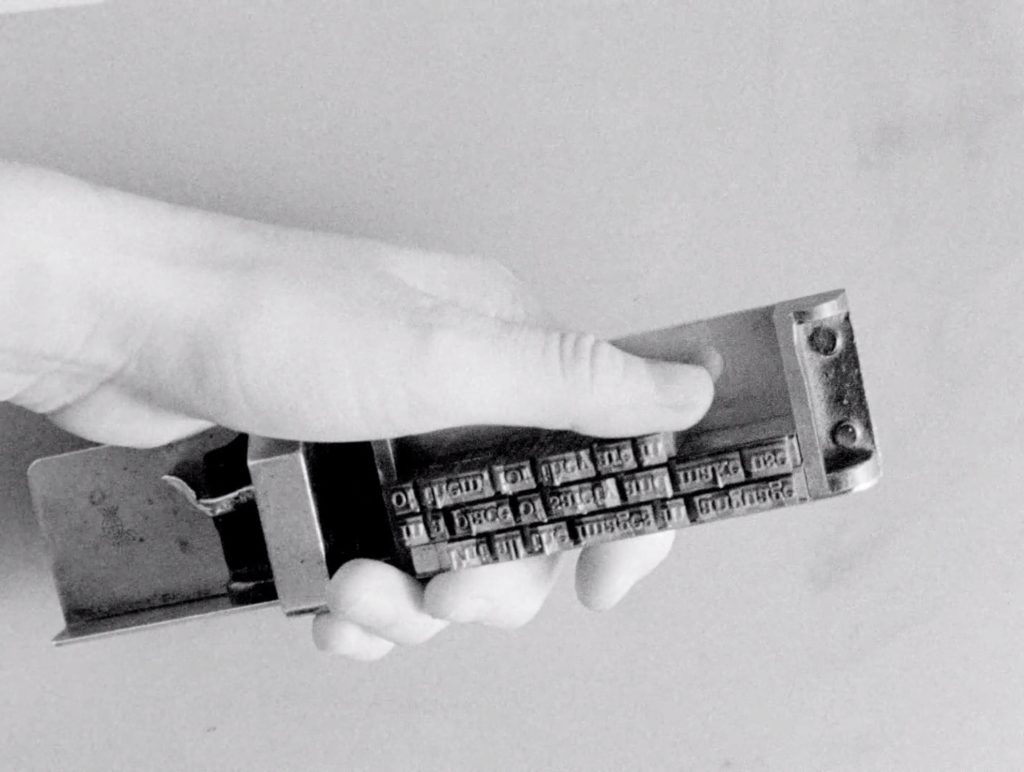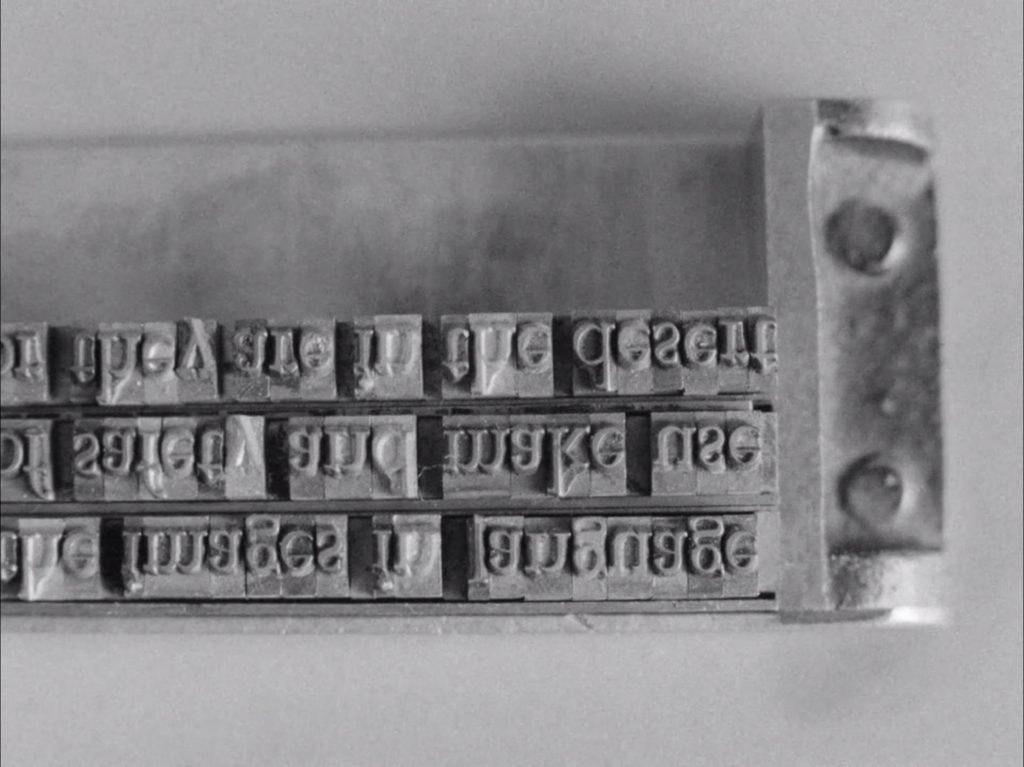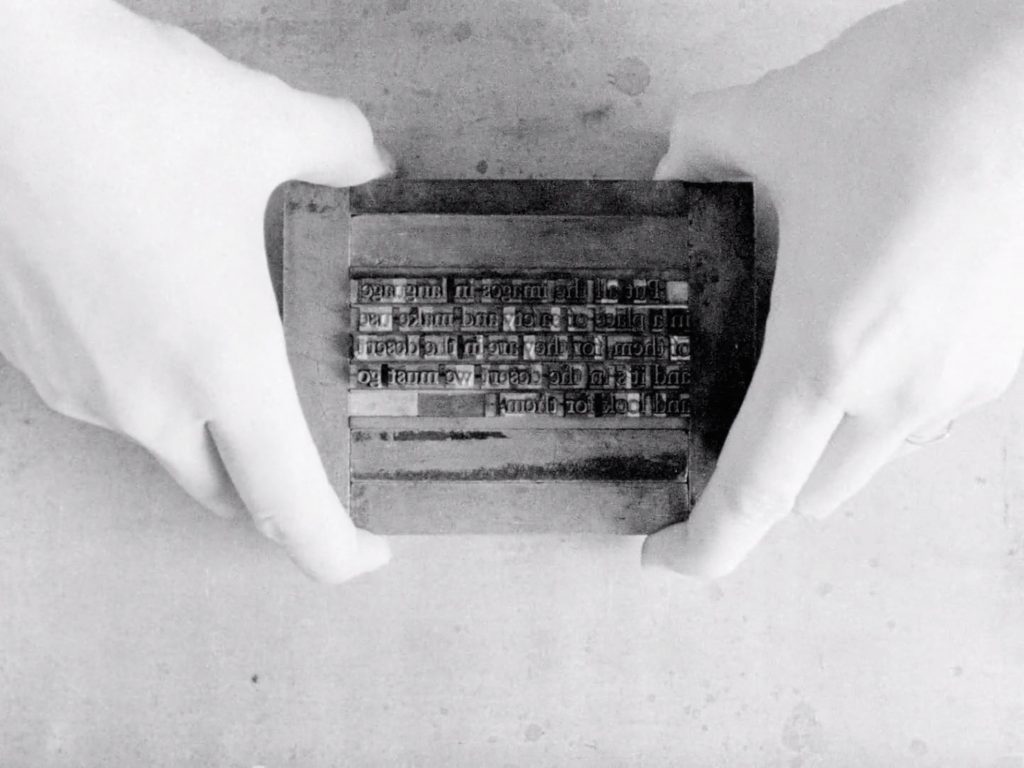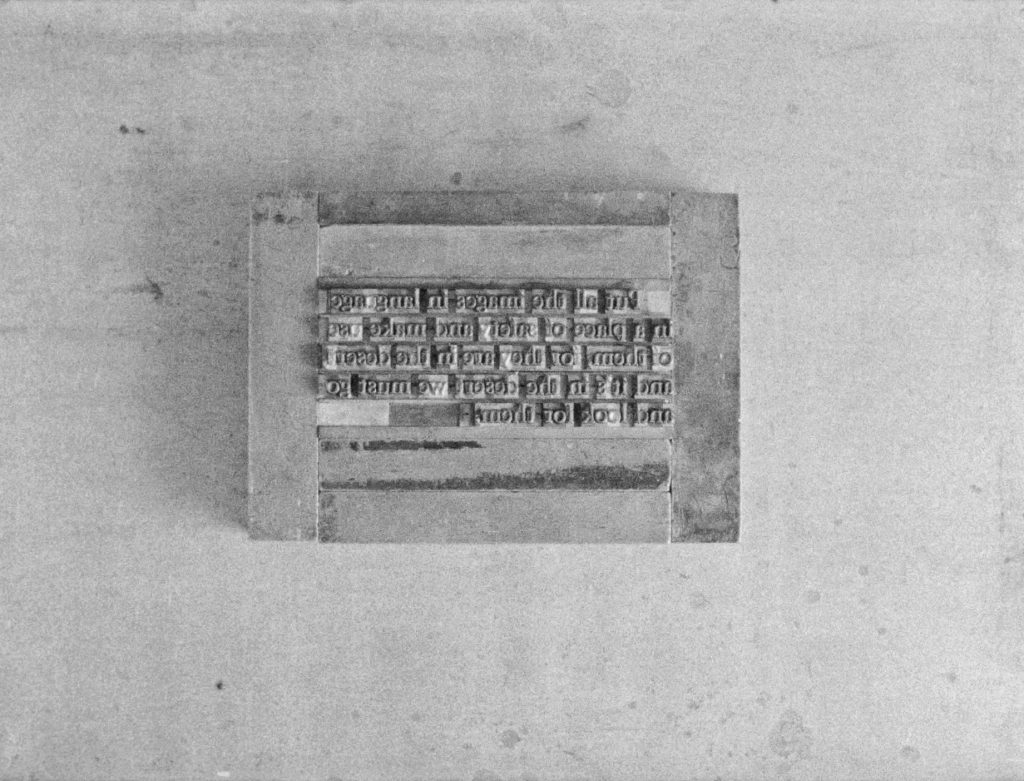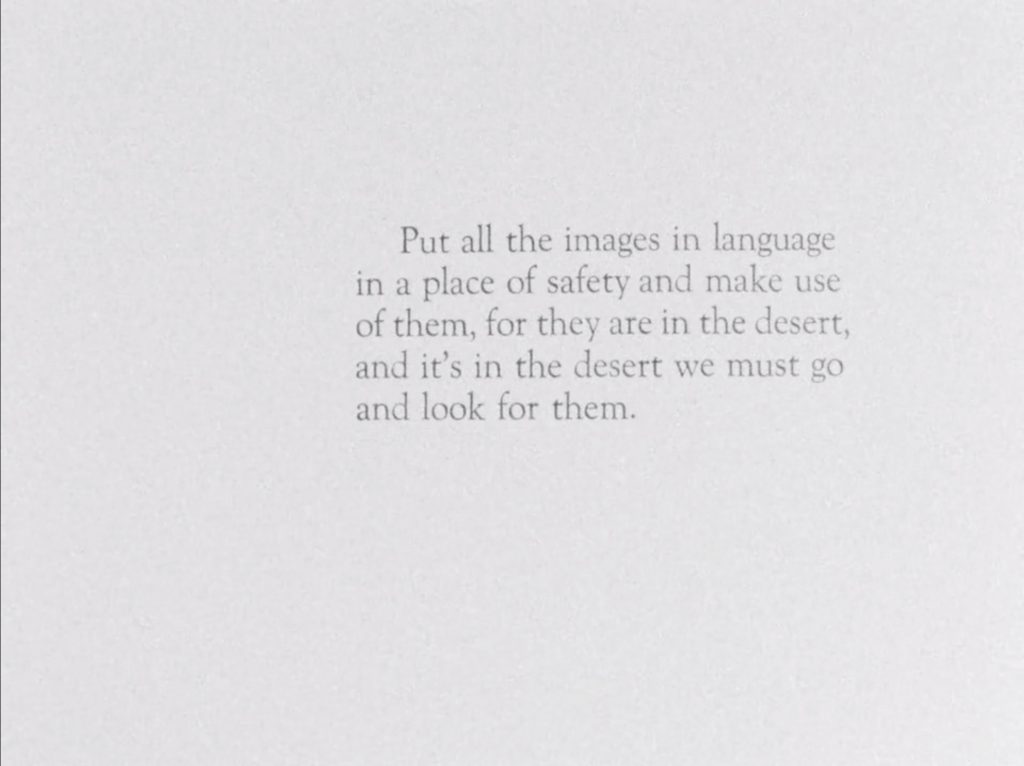 16mm film. 2019. Digital Transfer. Black & White. Silent.
While Jean Genet was known to the world as a poet and a writer, the only profession he was offered as an orphan gifted schoolchild was typography for which he received training for a short period of time, before fleeing from the workshop run by the public welfare system. In France, typography was traditionally the profession left to the gifted children of workers. Although his training in typography lasted for only a few weeks, Genet always paid great attention to the typesetting of his books, cultivating a fascination for typography as a metaphor of literary practice.
The Typographer depicts the typesetting and the printing of the last sentence Jean Genet wrote during his lifetime. Following Genet's last will, that sentence forms the epigraph of Prisoner of Love,  providing in retrospect an illumination of Genet's poetic art.
Shot in 16mm and in black & white, the use of celluloid film operates here as a metaphor of cinema as a technic of typesetting for images, emphasizing the nomadic power of words and images to navigate throughout minds, time, and media.